PLAYMAKERS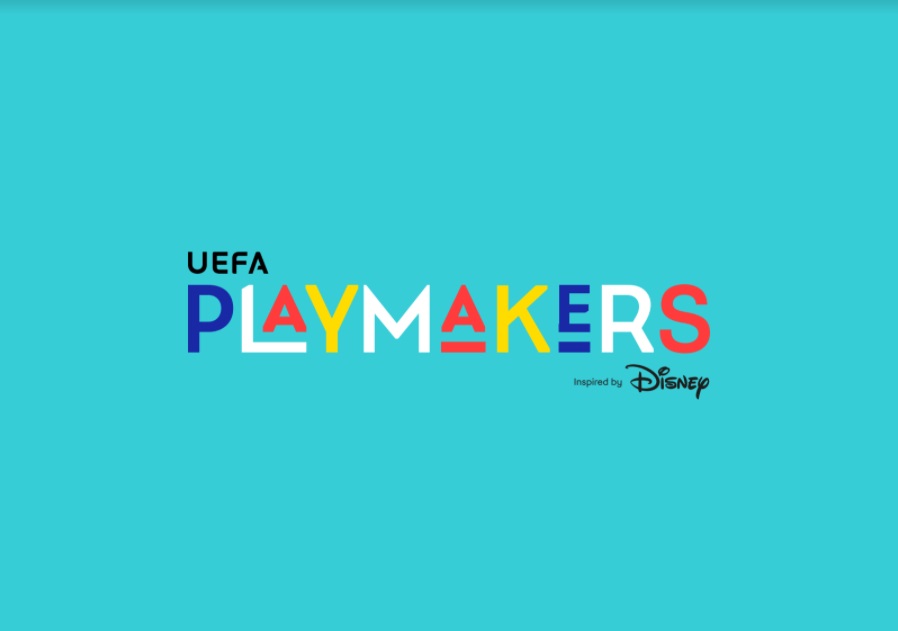 playmakers uses an innovative approach to storytelling (storytelling) featuring favorite Disney characters to help more girls enjoy regular exercise and football.
Thanks to the innovative football program Playmakers from UEFA and Disney, girls all over Ukraine are encouraged to love football for life.
Using Disney's world-renowned stories and being inspired by academic research showing the positive role of storytelling in encouraging children to play sports, playmakers seeks to increase the proportion of girls and bring them closer to the World Health Organization's minimum physical activity standards, which today are only 16% (see WHO report).
Focusing on 5-8-year-old girls who do not currently play football, Ukraine joins 22 other UEFA national associations, pledging to implement the Playmakers program through schools, clubs and local communities. More associations are expected to join the program in the coming years.
Movement, teamwork, imagination
Unlike traditional football programs, each of Playmakers' 10 introductory training sessions is based on a story based on cartoons that have made billions in box office - "Ice Heart-2" (Disney) and "The Incredibles-2" (Disney and Pixar). Equipped with soccer balls, cuffs and cones, trained coaches encourage participants to play the roles of popular characters such as Elastic and Elsa with Anna, animating cartoon scenes through movement, teamwork and their imagination.
First Vice President of UAF Anatoliy Demyanenko said the following about the project: "Joining this program is a huge step in the development of girls' football in Ukraine. If we want to increase the involvement and promote this sport among girls, we need to know about the circumstances and the environment that will make it more real.
Research shows that by using the storytelling method as an approach to coaching, as well as collaborating and avoiding competition, we increase interest in participating. Our coaches are eager to join this program, and we look forward to the start of training across the country in 2021. "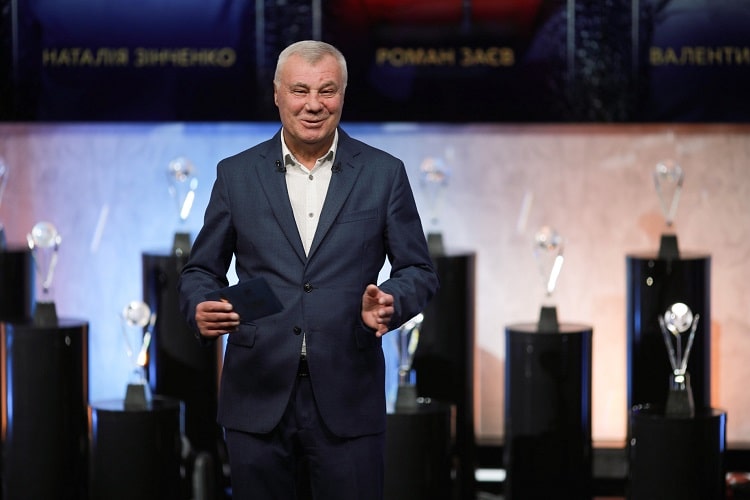 As Playmakers spreads across Europe, new Disney stories will be added to the program.
Creating an environment for girls to prosper
In their introductory classes, Playmakers focus on building girls' confidence in their movements, encouraging creative thinking and easy communication with their friends. Later, the training introduces girls to basic football skills, but the program continues to focus on making the sport interesting.
Olga Ovdiychuk (player of the national women's national team of Ukraine): "This collaboration between Disney and UEFA is fantastic and offers a new and exciting way for children to start playing football. I like Disney and its history, even as an adult I would be interested in participating in such a program.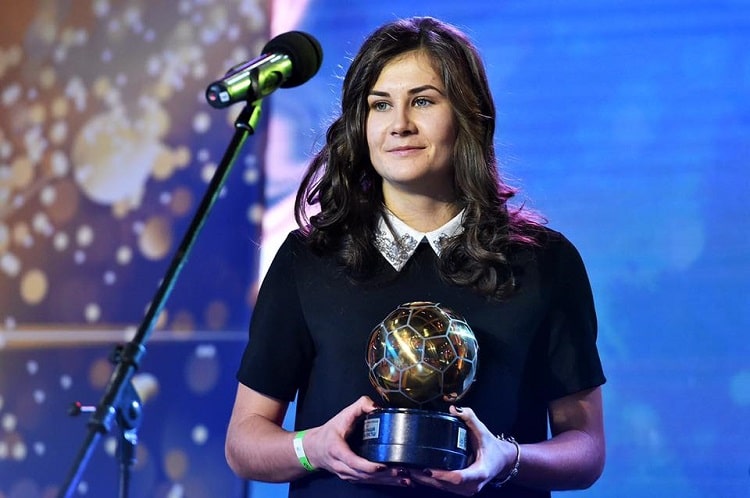 Now I see a huge difference in the number of girls who play football compared to when I was little. Using Disney's magic will not only make football more exciting for this age, but also hopefully increase the level of involvement. I look forward to the positive effect that this program will have throughout Ukraine. "
UEFA-funded research on game-based learning
The game-based learning that underlies Playmakers' unique approach stems from a literature review commissioned by UEFA at Leeds Beckett University in England. The review includes an assessment of academic research on what motivates young girls to participate in sport and the identification of best coaching practices to create a safe learning environment. The results of the research pay special attention to the advantages of education based on games.
The program is also the result of a knowledge transfer partnership with the English Football Association (FA), which currently runs the Shooting Stars program with Disney.
Time to act
Playmakers is the first step towards achieving one of the main goals of UEFA's Women's Football Strategy, Time for Action, to double the involvement of girls and women in football by 2024.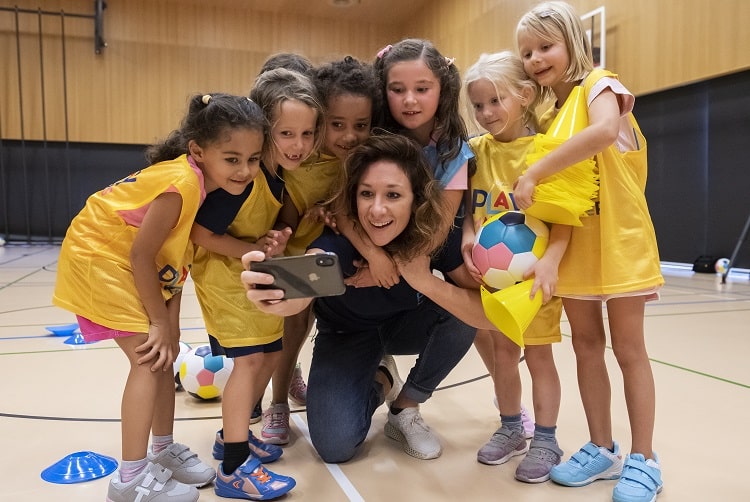 "If you're going to teach football with the power of storytelling and gaming, you're going to have to do it with the best stories and characters in the world, and Disney is the perfect partner for that," she said. Nadine Kessler, UEFA Women's Football Manager.
"UEFA's duty as the governing body of European football is to enable girls to play," he added. UEFA President Alexander Cheferin. "Thanks to this partnership with Disney, we will open football to an audience that is not yet involved in our sport."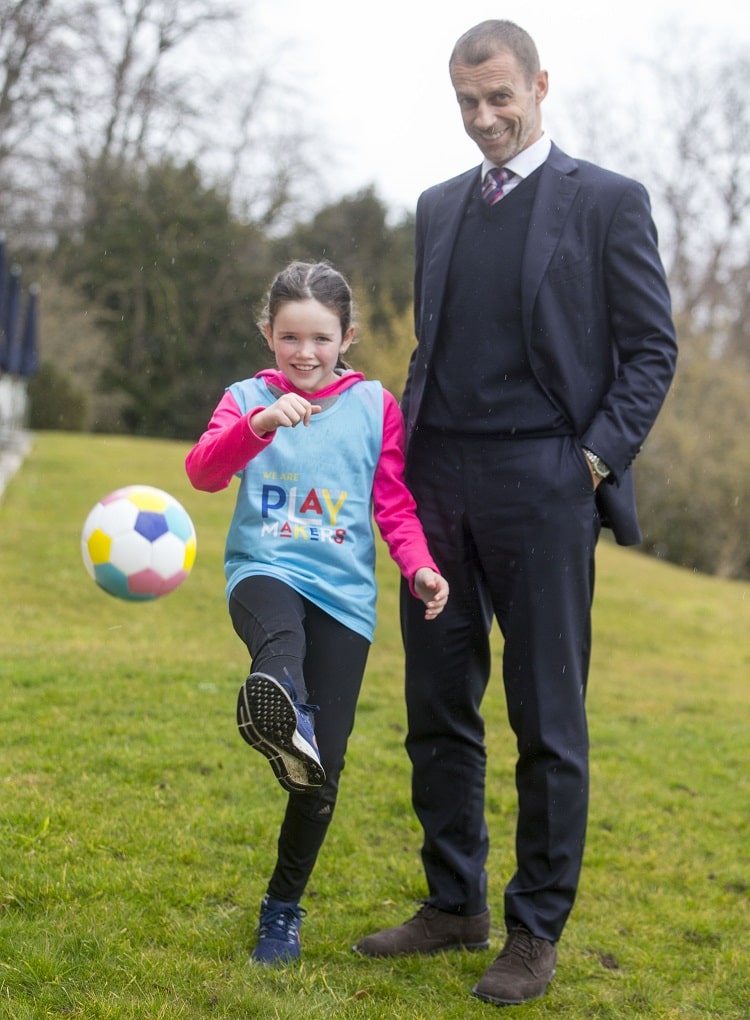 Disney supports a healthy lifestyle
Across Europe, the Middle East and Africa, Disney has a long-standing commitment to maintaining a healthy lifestyle, using its stories to make families more active, to educate them and to inspire children to eat healthily. This has led to a variety of partnerships in inspiring campaigns, such as the UK Health Service's 10-Minute Shake Up project, which has inspired two million children to 'become more active' and resulted in more than 100 million additional minutes of physical activity.
In Poland, Disney has launched its successful #GetMovingWithDisneyJunior initiative, a campaign led by local sports champions that has reached more than 30 young people. The campaign created more than 000 films in which children participated in physical exercises with the heroes of Disney Junior.
National coordination:
Yevgeny Stolitenko, + 38-067 550 8152, e-mail: [email protected]
https://www.facebook.com / uefa.playmakers.ukraine
List of UEFA Playmakers centers and coaches
Region

Center address

Coach

Contact

Vinnytsia region

Kalinovka, street Hrushevskoho, 72, school № 3

Marchuk Gennady

Savran Marina

097-236-19-97

068-700-19-59

Volyn region

Kovel, street Independence, 29, lyceum № 1

Loginov Sergey

Kosharuk Olga

068-564-52-73

068-191-31-95

Volyn region

Rozhishche, str. Gagarina, 40, Rozhishchenska DYSSH

Oleg Katerynyuk

Yevgenia Yuzvyak

095-557-79-59

063-353-92-14

Volyn region

Lutsk, str. Nalyvaika, 10-b, FC "Amazonka"

Mykola Yarohovych

Tatyana Pavlik

050-504-42-08

095-521-51-37

Dnipropetrovsk region

Sinelnikove, street Kashtanova, 27-a, CYSS

Strelchenko Andrew

Balyuk Xenia

096-284-29-44

093-056-79-49

Zhytomyr region

Korosten, street Pashinska, 2, school № 5

Okhrimchuk Igor

Okhrimchuk Olena

093-159-82-56

068-055-28-02

Transcarpathian region

Uzhgorod, str. Pidgradska, 33, SDYUSHOR football club, Uzhhorod

Sirmai Anastasia

Kostevka Kristina

095-686-19-77

095-709-69-14

Zaporozhye region

Zaporozhye, street Barricade, 2nd, school № 83

Petrovsky Vladimir

097-358-07-69

Ivano-Frankivsk region.

Kalush, street Dzvonarska, 4, school № 3

Bogdan Yuriy

Afanasyeva Oksana

095-837-75-03

095-852-88-06

Kyiv region

Ukrainka, street Yunosti, 21, school № 2

Zaev Vladimir

Yelshova Marina

098-567-18-02

099-205-27-67

Lviv region.

Novoyavorivsk, street Shevchenka, 3, ZhFK "Yantarochka"

Ivan Fedyniak

Natalia Yastremska

067-797-81-27

096-212-37-03

Lviv region.

Busk, str. Kyivska, 15, Buska DYUSSh

Ivan Tomkiv

Bui Inna

067-980-32-33

097-575-84-93

Lviv region.

Lviv region, Brody, st. Zamkova, 1, school No. 3

Maksimovsky Oleksiy Medvedyk Halyna

097-067-92-98

096-352-79-95

m. Kyiv

Kyiv, street Mostytska, 16, school № 271

Voloshin Vladimir

Yermakova Olena

093-377-50-73

093-839-40-22

m. Kyiv

Kyiv, street Mostytska, 10, school № 243

Shcheglyuk Roman

Kryzhanivska Tamara

063-622-51-17

097-292-81-04

Mykolaiv region

Mykolaiv, street Potemkinskaya, 154, school № 53

Kostyuchenko Julia

Kostyuchenko Denis

093-448-63-40

073-219-71-19

Odessa region

Artsiz, street June 28, 115, school № 5

Artsyzka TG, Vynohradivka, str. Shkilna, 110, Vynogradivsky Lyceum

Circassian Alexei

Migov Vitaly

097-094-37-61

097-272-65-21

Poltava region

Kobeliaky, street Shevchenka, 28/20, CYSS

Sabirov Ruslan

Voloshko Tatiana

050-605-72-14

099-785-14-24

Rivne region

Kostopil, lane. Artillery, 7, CYSS

Ore Ore

Mamchur Vasil

096-607-89-63

097-233-56-03

Rivne region

Milyatka TG, Perebrody, str. Shkilna, 5, Perebrodiv Lyceum

Zhakunets Mykola Chmunevich Oksana

098-776-14-40

096-571-69-46

Rivne region

Goshcha, str. Nezalezhnosti, 9, Goshchanska DYUSSh

Roman Yuriy Dubtsova Nina

068-621-95-92

098-897-76-43

Sumy region

Sumy, street Privokzalna, 2/1, FC Barca

Serhiy Striletskyi

Streletska Marina

050-406-42-26

066-321-66-08

Ternopil region

Ternopil, str. Metropolitan Sheptytskogo, 26, Junior High School "Football Academy Ternopil"

Kharchuk Serhiy Loginska Iryna

097-828-80-78

096-186-67-81

Ternopil region

Zboriv, ​​str. B. Khmelnytskoho, 5, Zborivska gymnasium named after R. Zavadovych

Pankiv Oksana Kozovyk Ihor

096-073-67-65

097-814-35-35

Khmelnytsky region

Khmelnytskyi, str. Kamianetska, 119, school No. 18

Mayor Olena

Olena Honcharuk

067-386-32-09

097-963-79-30

Cherkasy region

Uman, street Kolomenska, 16, CYSS № 1

Derenyuk Yuriy

Bilokur Oksana

067-589-88-29

093-972-51-46

Cherkasy region

Uman, street Kolomenskaya, 12, ZhFK "Panthers"

Omelchenko Ivan

Rybalkina Irina

063-143-96-35

066-042-15-08

Chernivtsi region

Storozhynets district, village Velykyi Kuchuriv, street Home, 20th, CYSS

Solomyan Yuri

Kirday Angelina

050-011-10-90

066-230-88-73

Chernivtsi region

Chernivtsi, str. Shchepkina, 2, Lyceum No. 9

Sas-Batrak Maria Plakhova Oksana

095-485-30-44

050-884-41-92

Chernivtsi region

Storozhynetsk TG, Panka, str. Shkilna, 2, Pankivskyi NVK

Natalia Alexyuk

Pobizhan Ilya

095-147-95-59

098-513-04-09

Chernihiv region

Chernihiv, street Independence, 42-a, school № 35

Juman Tatiana

Juman Bogdan

063-982-13-16

063-580-82-71

Chernihiv region

Gorodnya, street Troitskaya, 4-a, lyceum № 2

Kupriyanov Mikhail

Karandiy Olena

068-061-04-50

098-642-56-71
Note for editors:
Download a review of Playmakers here.