Assistance to ATO military personnel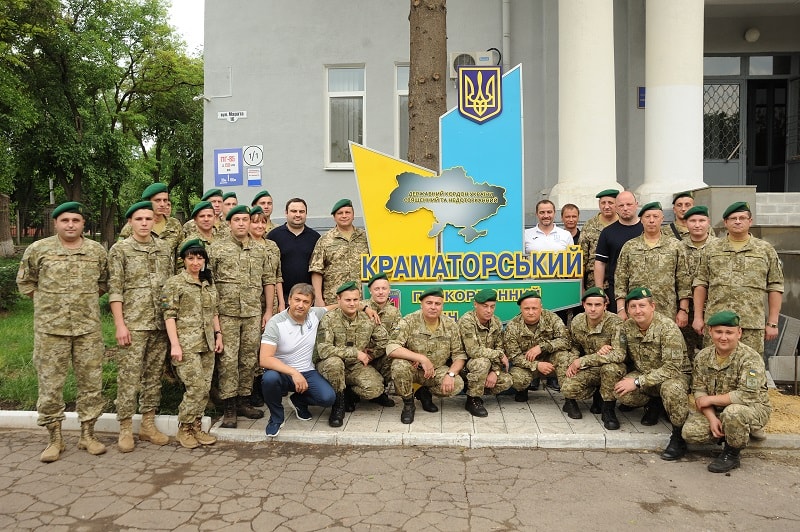 UAF takes care of ATO military personnel, to increase the moral and psychological spirit meetings of players, trainers of national teams, leadership of UAF with soldiers who are on treatment and rehabilitation after wounds received during the fighting in the East of Ukraine are constantly held.
By the Day of Defender of Ukraine in 2015, Football Federation of Ukraine initiated and organized the purchase and transfer of twenty apartments to families of participants in the anti-terrorist operation: fallen soldiers, as well as those who continue to fight for Ukraine.
The Ukrainian Football Association has found an opportunity to provide charitable assistance to the Main Clinical Hospital of Kyiv in the form of a new tube for an X-ray machine worth about UAH 500.
ATO and National Guard fighters who have been injured and in rehabilitation are constantly able to attend the matches with the participation of the Ukrainian National Football Team, including abroad, for free.
Thus, the UAF implements social initiatives aimed at the psychological rehabilitation of servicemen who have defended the integrity of Ukraine in the war zone in the East of our country.