A new head coach of the national futsal team has been appointed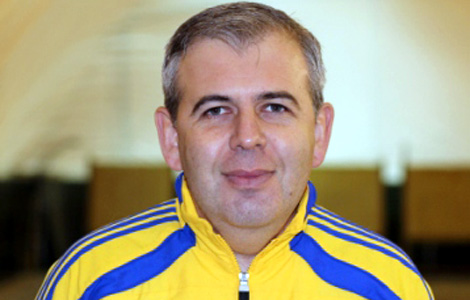 On January 9, a meeting of the Executive Committee of the Mini-Football Association of Ukraine took place. The members of the Executive Committee have elected a new head coach of the national futsal team. He became Eugene Rivkin.
AMFU reports that Yevhen Ryvkin will continue to lead Ukraine's leading futsal team, Kharkiv's Lokomotiv.
The coaches of the national team were also appointed: Alexander Kosenko and Roman Kovalchik. The latter will also head the Futsal youth team and continue to work with Lugansk LTK.
Under the leadership of the new coaching staff, the national team will soon begin preparations for friendly matches with the Polish national team, which will be held on February 10 and 11 in Lviv.
In addition, the AMFU Executive Committee decided on the date and place of the Futsal Cup of Ukraine finals. The final of the eight will be held in Lugansk at the LTK Arena on April 25-28. The possibility of telecasting these matches is being considered.