LH 2018 finals in Kiev: recruitment of recruiting volunteers has started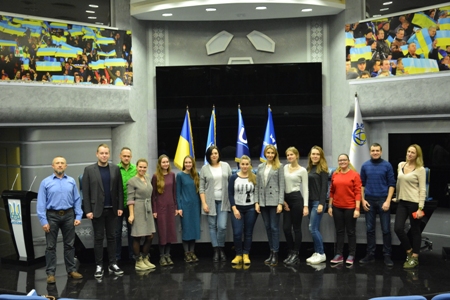 The volunteer recruitment campaign is gaining momentum. A team of recruiting volunteers has already been formed to assist in the selection of people who will be involved in the preparation for the final matches of the finals of the men's and women's Champions League in Kiev.
Over the weekend, the newly formed team met at the House of Football. Most of the selected volunteers already have extensive experience in sporting events, including the draw of Euro 2012, the tournament itself, the final part of Euro 2016, and more.
During the two-day training, the participants got acquainted with the process and the relevant system of selection of volunteers, the areas in which they will work, trained in interviews with candidates.
We would like to remind you that the reception of applications from volunteers who want to become volunteers at important football events, which will be first accepted by Ukraine, lasts from November 23 to the end of January exclusively through the site volunteer2018.ffu.ua.