The composition of the players at the Ukraine-Italy match was announced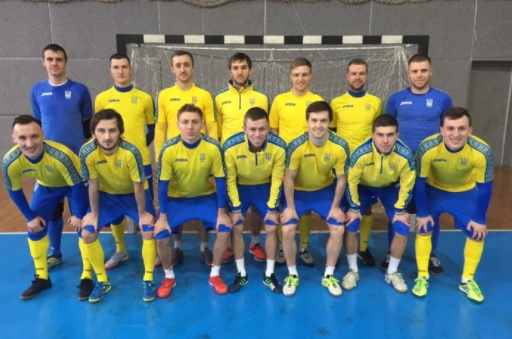 Head Coach of the National Futsal Ukraine National Team Oleksandr Kosenko has summoned 15 players to the national team camp, which will pass a short initial training camp on December 5 and December 6 with the Italian national team.
Goalkeepers: Yevhen Ivanyak (Dina, Russia), Kirill Tsypun (Prodexim), Dmitry Litvinenko (ERA-PAK, Czech Republic),
Outfield players: Mykola Hrytsyna, Mykhailo Hrytsyna, Taras Korolyshyn (all - "Capital", Belarus), Vladimir Razuvanov ("Dina", Russia), Mykola Bilotserkivets ("Norilsk Nickel", Russia), Serhiy Zhurba ("HIT"), Oleksandr Pedyash, Andriy Khamdamov, Ruslan Sheremeta, Andriy Lysenko (all - "Falcon"), Igor Korsun, Mykhailo Zvarych (both - "Hurricane").
Oleksandr Kosenko shared with the press service his thoughts on the list of called players: "We have four newcomers among the list. These are three representatives of Khmelnytsky "Falcon" - Andrey Khamdamov, Andrey Lysenko, Vitaly Sheremeta. The guys are clearly showing themselves in the Ukrainian Extra-League. We want to get to know them better. View them in the national team. Taras Korolyshyn from the Belarusian "Capital" was also called to the team for the first time. He looked great as part of his club in the UEFA Cup. For everyone else, these matches will be a great motivation to show their best qualities against a really strong opponent on the eve of the European Championship. "