As futsalists of Ukraine got into tenth for themselves Euro ...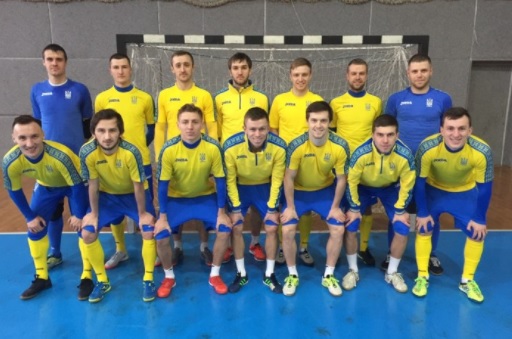 We remember the way of the national team of Ukraine from the futsal to the final round of the European Championship-2018.
The Ukrainian team has always been considered strong in mini-football, as evidenced by two silver-yellow yellows at the European Championships (2001, 2003). Since 2001, domestic futsalists have consistently been in continental forums. It will not be an exception and the 2018 EURO, which will be held in Slovenia from January 30 to February 10 next year.
In qualifying for the championship, Ukraine was among the seeded, so it immediately found itself in the main qualifying round. On April 8-11, the Kyiv Palace of Sports hosted games in which the hosts competed with Belgium, Montenegro and Croatia for tickets to the finals.
In the first round, Oleksandr Kosenko's wards minimally beat the Belgian Red Devils 1-0 thanks to an accurate shot by Serhiy Koval from Hurricane. In the match against Montenegro, the hosts made their fans nervous, but after a draw - 2: 2 in the first half pressed the Balkans - 4: 2. The heroes of the match were Bohdan Novak, Oleksandr Pedyash, Petro Shoturma and Serhiy Zhurba.
In the last round, Ukraine decided the fate of a direct ticket to the Euro in a game with the Croats. "Kartati" confidently defeated Montenegro (4: 0) and Belgium (6: 1), so in case of a draw they took first place in the group, and the hosts went to the playoffs. Croatia took the lead in the first half of the match thanks to a goal by Franko Jelovcic, but Mykola Bilotserkivets immediately equalized. The balance was maintained until the end of the match, until in the 37th minute Vladimir Razuvanov brought victory to our team - 2: 1.
As a result, Ukraine made its way to the European Championship for the tenth time in history. In September, the draw of the final part took place - 12 teams were divided into four groups, of which the two best will reach the quarterfinals.
The Blue and Yellows will play against Romania (2 February) and Portugal (4 February). The best result in the Euro of our neighbors is 1/4 of the finals, but the Pyrenees became the silver prize-winners of the 2010 draw.
The matches of the quarterfinal stage of the Slovenian forum are scheduled for February 5-6, the semifinals will take place on February 8, and the final and the match for bronze - on February 10.