Ukraine national team at the Deflympic Games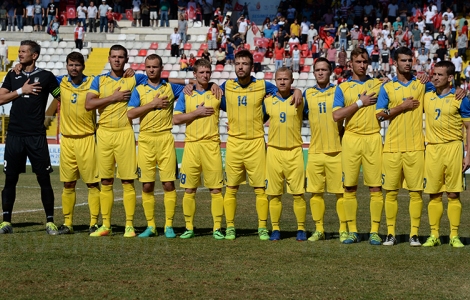 We remember the history of performances of the national team of players with hearing impairments at the main starts of the four years.
The blue-and-yellows first took part in the 2001 Olympics in Rome and finished sixth among 16 teams. In 2009, at the Taipei Games, Ukraine won 67 medals at once, including 20 gold medals. One of these awards of the highest grade was brought to their country by footballers who beat Russia 3: 2 in the final match.
Four years later in Sofia, Bulgaria, the team of hearing-impaired players confidently left the group, beating Korea (4: 1), Denmark (4: 0) and parting ways with Iran (2: 2). In the quarterfinals, Oleksandr Vereshchak's team defeated Turkey in a penalty shootout (5: 4, regular time - 1: 1), and in the semifinals they passed Egypt. However, in the decisive match, the reigning champions did not confirm their status, losing to Russia (1: 2).
At the last Deaflympics, which took place in Samsun, Turkey, in July 2017, our team won silver again. The Ukrainians were not easy to perform in the group - after losing to Japan (1: 2) and a draw with Italy (1: 1), only the defeat of Argentina (3: 0) helped the team to reach the quarterfinals thanks to the best goal difference. There, the blue and yellows defeated Russia (1: 4), then minimally beat Egypt (5: 4). The main time of the "golden" match with Turkey ended in a draw (1: 0), and in the penalty shootout luck smiled on the hosts of the international forum - 0: 0.