Bad season for two of our representatives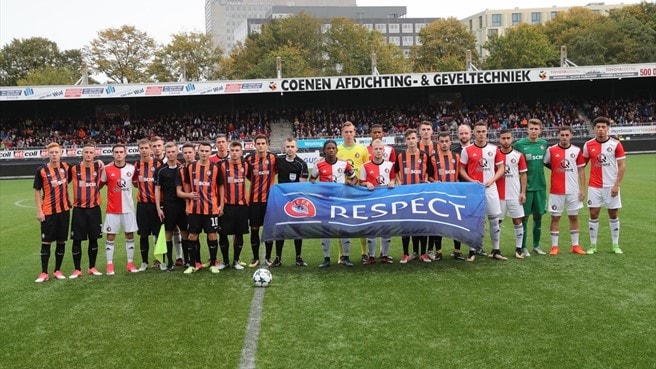 In the 2017/2018 season, two Ukrainian clubs started in the UEFA Youth League. Shakhtar on the way of the Champions League has repeated the calendar of matches of the adult team in the UEFA Champions League. Unfortunately, the Miners failed to make it to the butt games. In their quartet, they took third place, missing the peers from Manchester City and Feyenoord.
Dynamo Kyiv started on the Road of Champions of the countries, but already in the first round the team gave way to Italian Inter. In the away game our boys played a draw (2: 2), and in the home walls were beaten by a rival with a score of 3: 0.