We are fighting for one of the eight World Cup tickets from Europe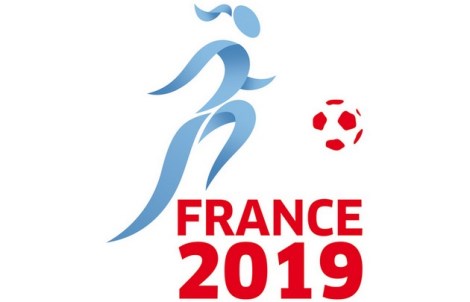 The final part of the Women's World Cup will be held in 2019 in France.
According to the rules of the tournament, the winners of the seven qualifying groups of European qualification are directly at the decisive stage. The four best teams that will take second place will play in playoff games. This stage will consist of two rounds of two duels and will determine one more participant in the final part of the World Cup from Europe. So our countrymen still have a chance to go to France.
This year, the women's national team of Ukraine held two matches - in Lviv and the Hungarian Balmazujvaros.
15.09.2017
Ukraine - Croatia - 1: 1
Goals: Apanashchenko (75, from the penalty spot) - Rudelich (90).
Ukraine: Samson, Filenko, Boychenko (Kalinina, 90 + 2), Dyatel (Romanenko, 68), Shmatko, Andrushchak, Ovdiychuk, Apanaschenko, Vasilyuk, Khimich, Kravets.
24.11.2017
Hungary — Ukraine — 0:1
Goal: Apanaschenko (90 + 4).
Ukraine: Samson (Zvarich, 85), Kravets, Vasilyuk, Filenko, Basanska, Andrushchak, Apanaschenko, Khimich, Ovdiychuk, Boychenko (Panculia, 67), Kalinina (Kozirenko, 73).
Turnіof the tablesя
| | | | | | | |
| --- | --- | --- | --- | --- | --- | --- |
| | G | W | D | L | GD | P |
| 1.Denmark | 2 | 2 | 0 | 0 | 10-1 | 6 |
| 2.Sweden | 2 | 2 | 0 | 0 | 7-0 | 6 |
| 3.Ukraїon | 2 | 1 | 1 | 0 | 2-1 | 4 |
| 4.Croatia | 4 | 0 | 2 | 2 | 3-9 | 2 |
| 5.Hungary | 4 | 0 | 1 | 3 | 3-14 | 1 |
Next year, our players will hold six more matches:
April 05.04.2018, XNUMX Croatia - Ukraine
09.04.2018/XNUMX/XNUMX Denmark - Ukraine
08.06.2018/XNUMX/XNUMX Ukraine - Denmark
June 12.06.2018, XNUMX Ukraine - Sweden
30.08.2018/XNUMX/XNUMX Sweden - Ukraine
04.09.2018/XNUMX/XNUMX Ukraine - Hungary