The All-Ukrainian Association of Coaches awarded the best in 2017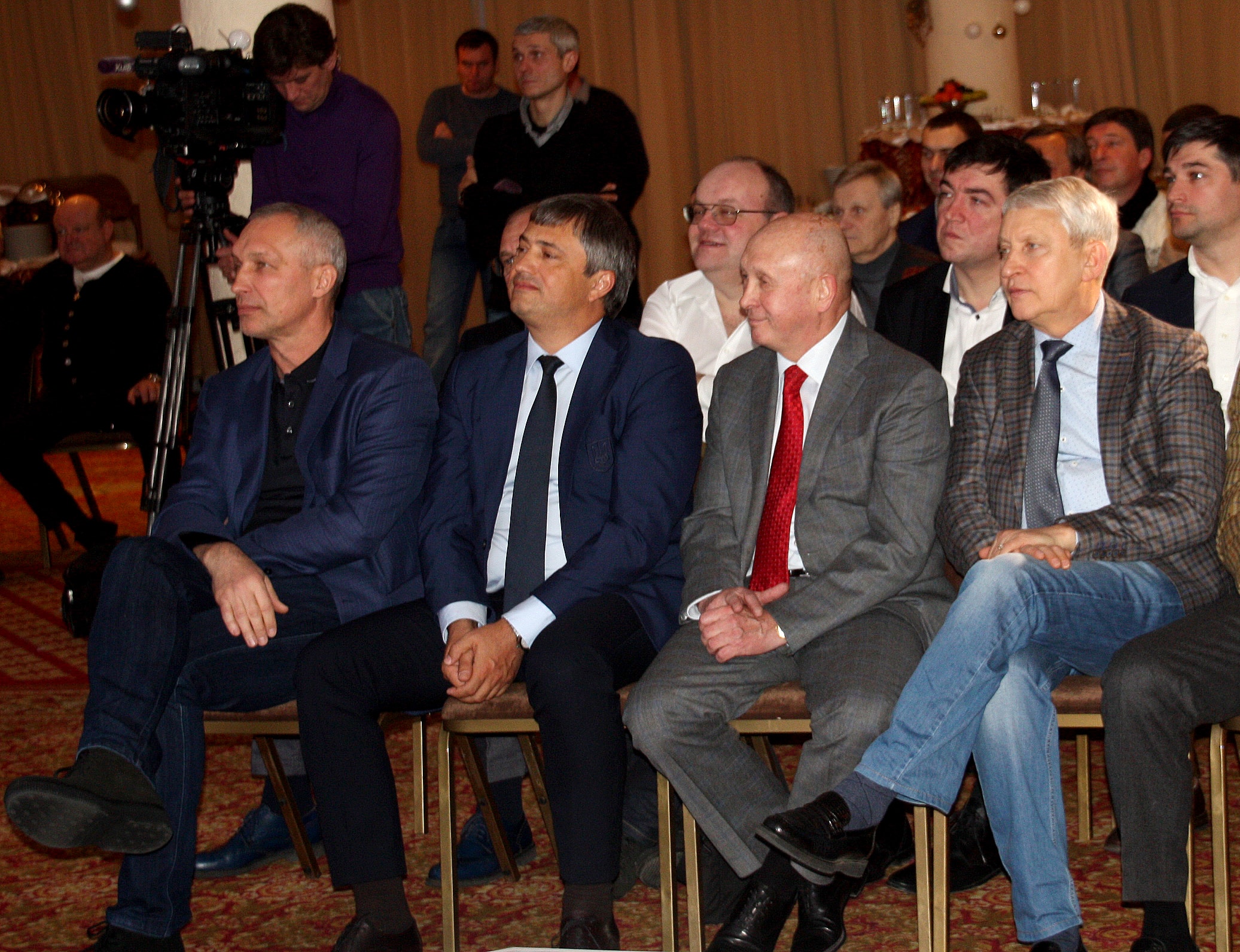 A solemn ceremony of awarding the winners of the annual association award for sports achievements in professional leagues in 2017 took place in the conference hall of the Rus Hotel.
The first vice-presidents of the Football Federation of Ukraine Vadym Kostyuchenko and Oleksandr Bandurko, as well as FFU technical director Oleh Protasov attended the premiere ceremony. In his welcoming speech, Vadym Kostyuchenko conveyed greetings from FFU President Andriy Pavelko and thanked the coaches for their fruitful cooperation.
Mykola Pavlov, President of the All-Ukrainian Association of Football Coaches, noted that the organization has a unifying mission and unites everyone around the game of millions. According to him, the purpose of the process of evaluating the work of domestic mentors is not to criticize or emphasize the shortcomings, but to note the best, set a positive example, find the nuggets of the domestic coaching shop not only at the highest level but also in lower leagues. "We are pleased that, although the association has existed not so long ago, we already have a strong team. We are grateful for the cooperation of FFU, UPL, PFL and our colleagues from the trade union "Football of Ukraine". We are glad to cooperate with everyone who appreciates the work of the domestic coaching shop, "Pavlov said.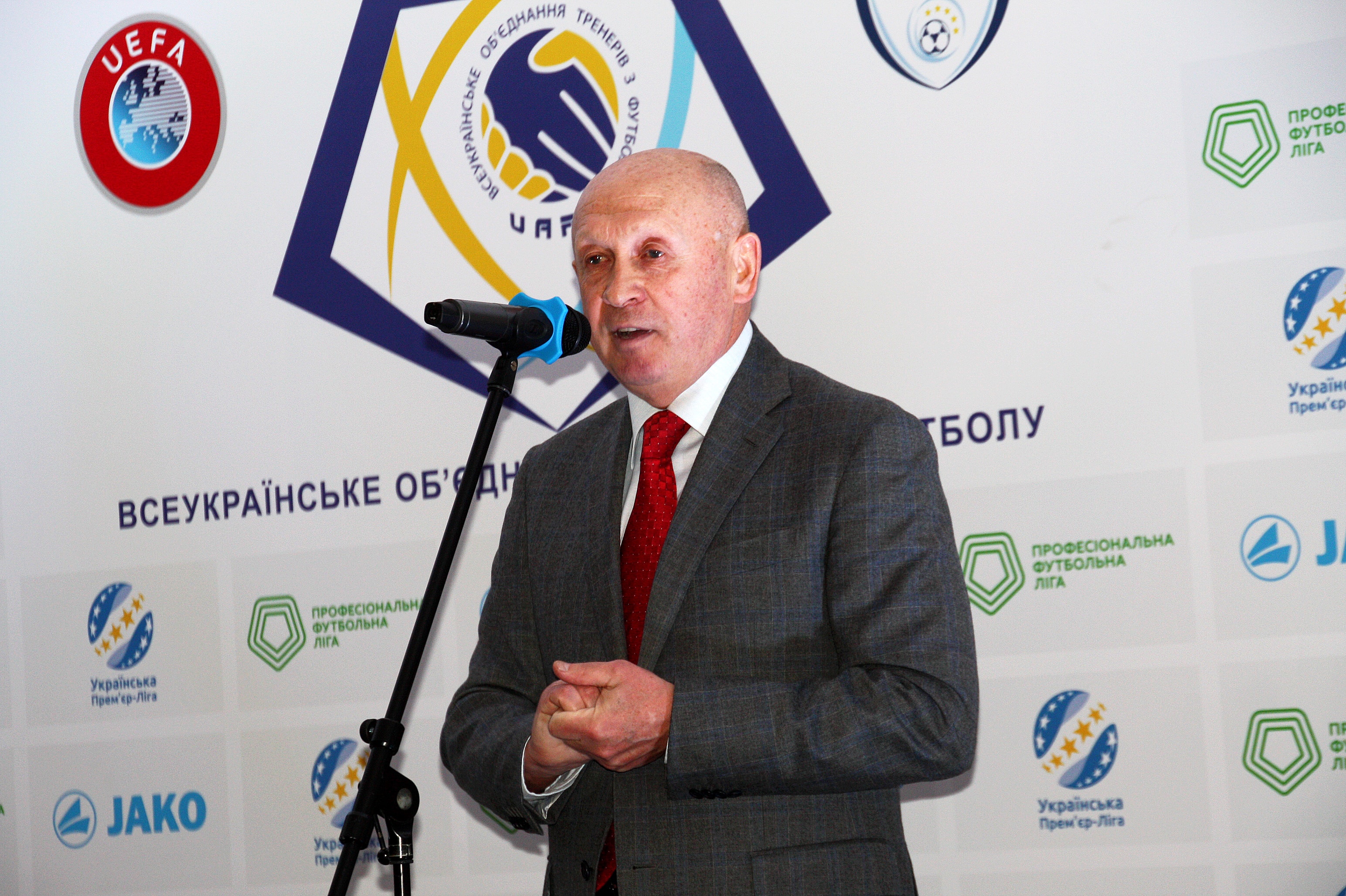 Oleh Fedorchuk, the head coach of Energia (Nova Kakhovka), received the award "The Best Coach of Ukraine in 2017 in the Second League" from Pavlo Yakovenko. The award "The best coach of Ukraine in 2017 in the first league" was presented to the head coach of "Desna" (Chernihiv) Oleksandr Ryabokon by the technical director of FFU Oleg Protasov. And the prize for the best coach of the Premier League of 2017, the head coach of "Olympic" (Donetsk) Roman Sanzhar was presented by Leonid Buryak. The ceremony was also addressed by the Executive Director of the Premier League Yevhen Dyky, the President of the Professional Football League Serhiy Makarov, the Chairman of the All-Ukrainian Trade Union "Football of Ukraine" Igor Gataullin.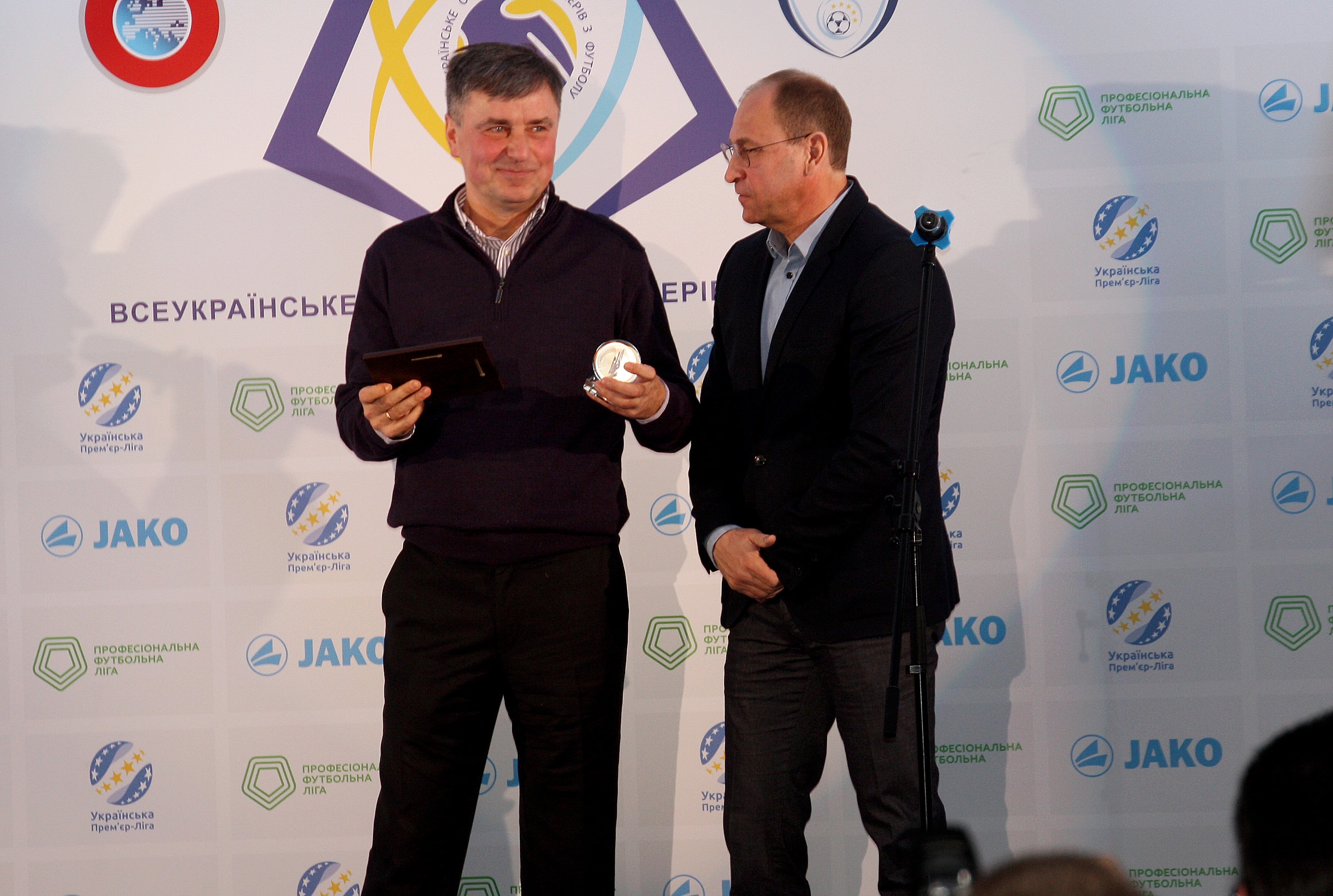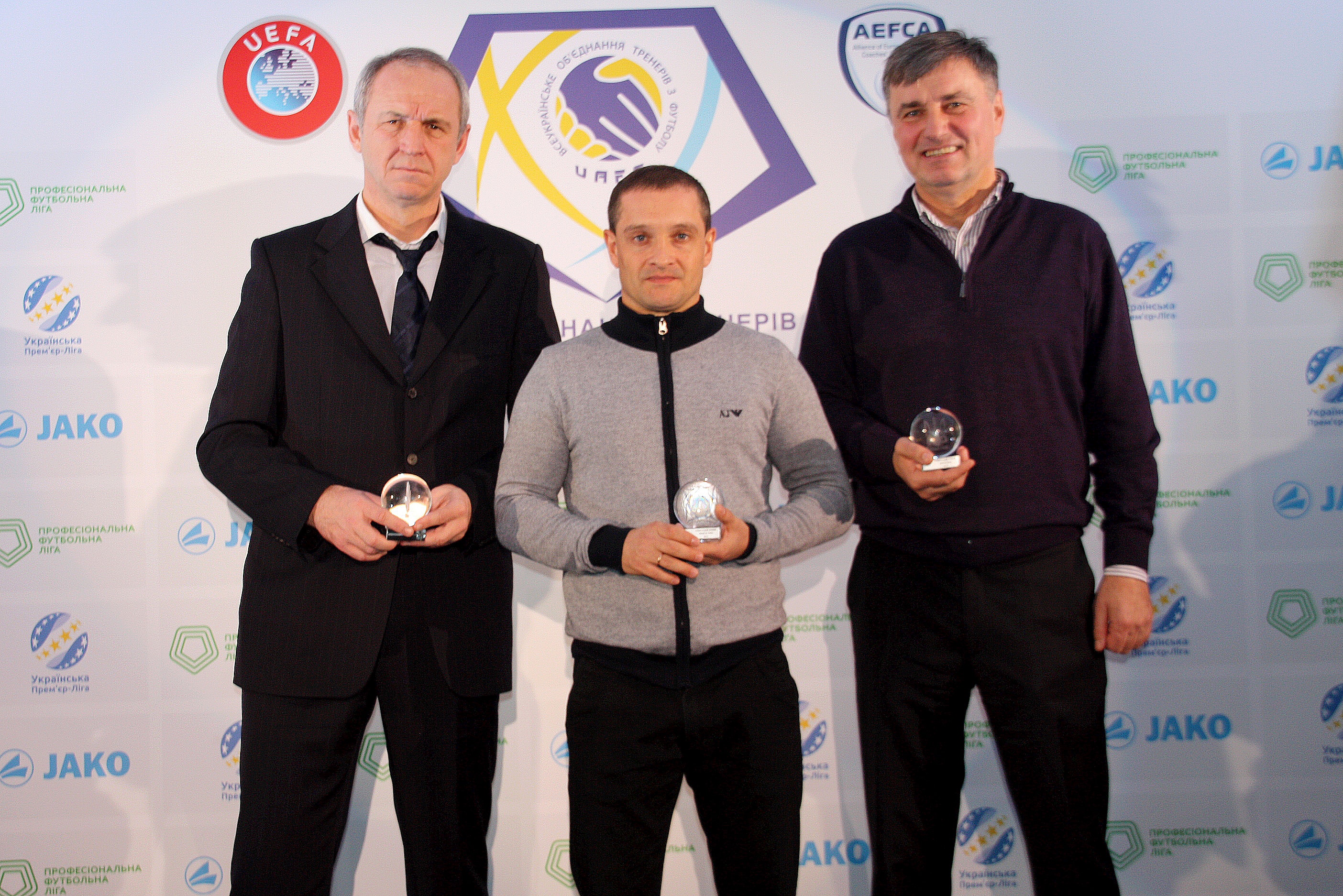 The best coaches of 2017 noted in their speeches the achievements of the association and emphasized that they share their merits and achievements with their colleagues and teams, who are also worthy of high recognition.