League of Nations-2018/2019. The Ukrainian national team will play with teams from the Czech Republic and Slovakia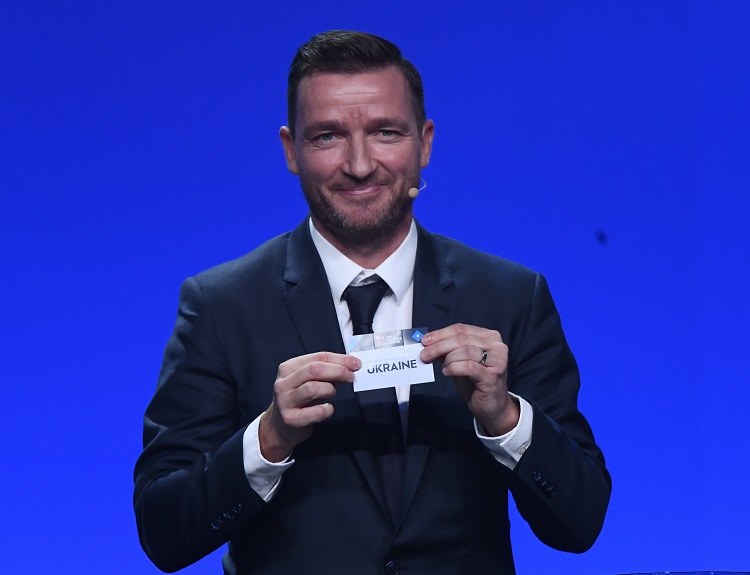 Today was the draw of the League of Nations, which identified the opponents of the national team of Ukraine in a new tournament.
The ceremony took place at the Lausanne Center Swiss Tech Convention. It was hosted by UEFA Secretary General Giorgio Marquette and UEFA Press Service Director Pedro Pinto. Also known in the past were famous national football players - Portuguese Deco, Czech Vladimir Schmicer, Finn Yari Litmanen and Belarusian Alexander Gleb. It was Schmicer who identified the opponents of the Ukrainian national team in League V.
Our team was in the second basket before the draw. Accordingly, she could get into the competition one team of first and third baskets.
The 55 European teams were split into four leagues (A, B, C and D) in October last year by odds. It consists of national teams in the 2014 World Cup (20%), Euro 2016 (40%) and 2018 World Cup (40%).
There are 12 top teams in League A. The next 12 went to League B, the next 15 to League C, the rest 16 to League D.
Leagues A and B consist of four groups of three teams. In League C, there is one group with three teams and three groups with four. League D consists of four groups of four teams.
League A
Group A1
Germany
France
Holland
Group A2
Belgium
Switzerland
Iceland
Group A3
Portugal
Italy
Польща
Group A4
Spain
England
Croatia
League В
Group B1
Slovakia
Ukraine
Czech Republic
Group B2
Russia
Sweden
Turkey
Group B3
Austria
Bosnіya і Herzegovina
Northern Ireland
Group B4
Wales
Ireland
Denmark
League С
Group C1
Scotland
Albania
Israel
Group C2
Угорщина
Greece
Finland
Estonia
Group C3
Slovenia
Norway
Bulgaria
Kіpr
Group C4
Romania
Serbia
Montenegro
Lithuania
League D
Group D1
Грузія
Latvia
Kazakhstan
Andorra
Group D2
Білорусь
Luxembourg
Молдова
San Marino
Group D3
Azerbaijan
Faroes
Malta
Kosovo
Group D4
Macedonia
Вірменія
Liechtenstein
Gibartar
The strongest teams of Division A teams in June 2019 will find out in the Playoffs (semifinals and finals) the first Nations League winner. The semi-finals will be drawn by lot and will be chosen by the UEFA Executive Committee in December 2018.
The leaders of the B, C and D divisions will be eligible for promotion in the class and will reach the final pool (will be held in March 2020), where each will play one Euro 2020 license, and the four worst A, B and C league teams in the next draw will be in the division below.
There are six match windows (6-8 and 9-11 September, 11-13 and 14-16 October, 15-17 and 18-20 November 2018).