Stanislav Bilenky: "Everyone will lose points in our Euro selection team"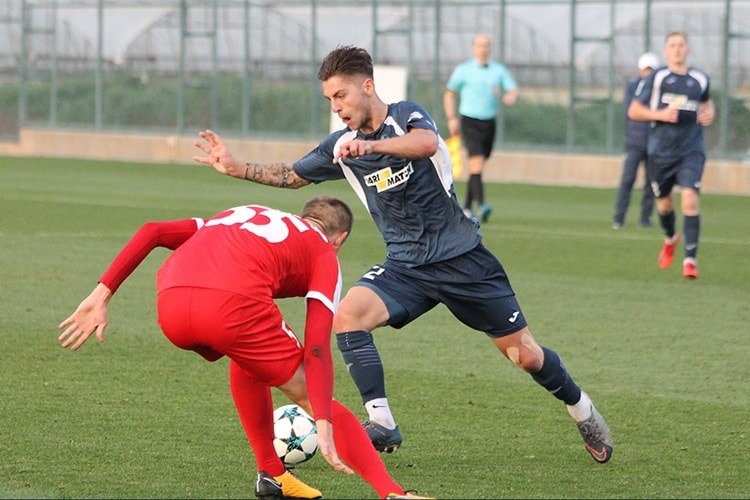 The best scorer in training meetings of teams Prem'striker of the U-21 youth national team became Stanislav Belenky.
This weekend, the Ukrainian championship in the elite division resumed. The confrontation between Olimpik and Dynamo promises to be interesting. And not only because the teams from the first six will meet, but also because the best scorer of the winter intermission will probably be on the field as a part of Donetsk. Stanislav Bilenky hit the opponents' goal at the training camp in Turkey eight times, which was 67% of the number of team goals. In general, during the preparatory work, the Ukrainian strikers scored 23% of the total number of goals.
The best scorers-Ukrainians at the winter meeting
| | | |
| --- | --- | --- |
| Player | Club | Goals |
| Stanislav Bilenky | Donetsk | 8 |
| Artem Gromov | Zorya Luhansk | 5 |
| Dmitry Khlobas | Dynamo | 4 |
| Andrey Boryachuk | Mariupol. | 3 |
| Vasily Gritsuk | Oleksandriya | 3 |
| Andrey Totovitsky | Mariupol. | 3 |
| Vladislav Kulach | Vorskla | 3 |
Stanislav Bilyenko's indicators cannot but rejoice the head coach of the Ukrainian national team Oleksandr Golovko ahead of the key match of the Euro-2019 (U-21) against the British, which will take place on March 27.

And here is what the striker of "Olympic" thinks about his effectiveness: "More began to come out. I worked almost every day on vacation, maybe it bears fruit. In addition, the guys helped me with their cool shows.

As for the selection of the European Youth Championship, everything is in our hands. Our composition is not worse than in England, Holland or Scotland. Maybe in the first round not everything worked out, but we can correct the mistakes. Ahead is the second part of the tournament distance. The main thing is to properly prepare for the fights. Given the strength of the teams gathered in our group, everyone will still lose points. But if we manage to get the most out of England, it will only give us confidence in the further struggle. "
Tournament situation for Ukraine national team in qualifying group 4 Euro-2019 (U-21)