The Premier League. In the eyes of Shevchenko "Dynamo" thanks to the goals of the collections smashed "Vorskla"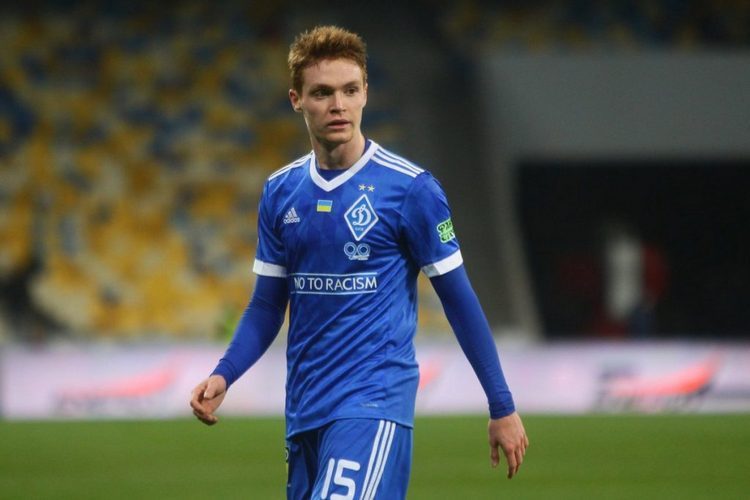 Vorskla defeated Dynamo in the central match of the 24th round of the Ukrainian Championship.
In the presence of the head coach of the national team of Ukraine Andriy Shevchenko, the Dynamo players had no particular problems in meeting with the Poltava players, who came to the third position in the 24th round.
Twice white and blue scored after the corner. At first Besedin closed the head of Tsygankov's submission, then Burda also successfully shot his head, but between him and Tsygankov was another "mediator" - Garmash, who continued to feed his partner from the corner of the field. The third ball of Kiev was held from a penalty - Tsigankov scored, and the final score in the match was set by Khlobas after a pass from Buyalsky.
Of the players of the national team of Ukraine, who were called up for the closest match, six players participated in the duel in the match: Boyko, Burda (goal), Tsygankov (goal and goal pass), Rotan (yellow card), Besedin (goal replaced by 78th) minute), Buyalsky (goal came on 88 minutes).
The second stage
24 round
Tournament for 1-6 places
18.03.2018
Dynamo vs Vorskla 4-0
Goals: Besedin (4), Burda (59), Tsygankov (63, from penalty), Khlobas (89).
Standings
| | | | | | | |
| --- | --- | --- | --- | --- | --- | --- |
| Team | G | W | D | L | GD | О |
| 1. Shakhtar | 24 | 18 | 3 | 3 | 57—18 | 57 |
| 2. Dynamo | 24 | 15 | 6 | 3 | 47—20 | 51 |
| 3. Dawn | 24 | 9 | 10 | 5 | 39—28 | 37 |
| 4. Vorskla | 24 | 11 | 4 | 9 | 28—29 | 37 |
| 5. Mariupol | 24 | 9 | 6 | 9 | 30—30 | 33 |
| 6. Heather | 24 | 7 | 11 | 6 | 26—19 | 32 |