Andriy Pavelko congratulated the journalists on their professional holiday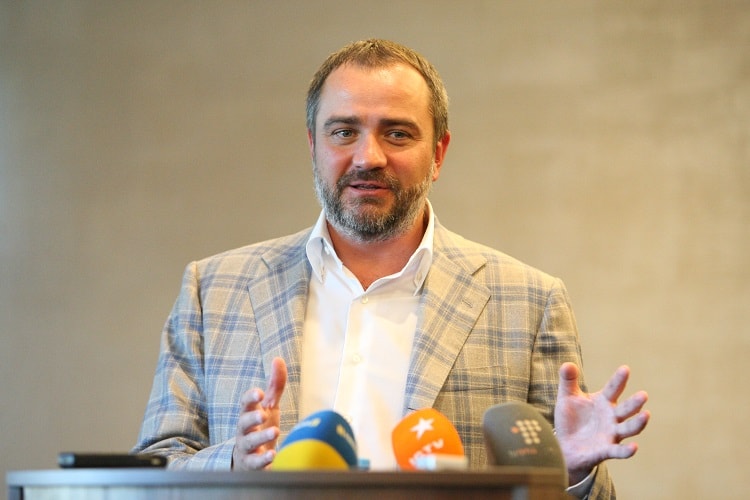 On June 6, the President of the Football Federation of Ukraine Andriy Pavelko met with media representatives at the Olimpiysky National Sports Complex to mark the Day of the Journalist. The head of the FFU congratulated the representatives of the "fourth power" on their professional holiday and answered the most pressing questions.
In particular, Andriy Pavelko summed up the results of the UEFA Champions League final matches and touched upon the visit of UEFA President Alexander Cheferin to the FFU Production plant, the company's work, the fight against contract matches, the work of the Football Federation of Ukraine, the new UPL season. and the UEFA Europa League final, as well as the final of the forthcoming World Cup.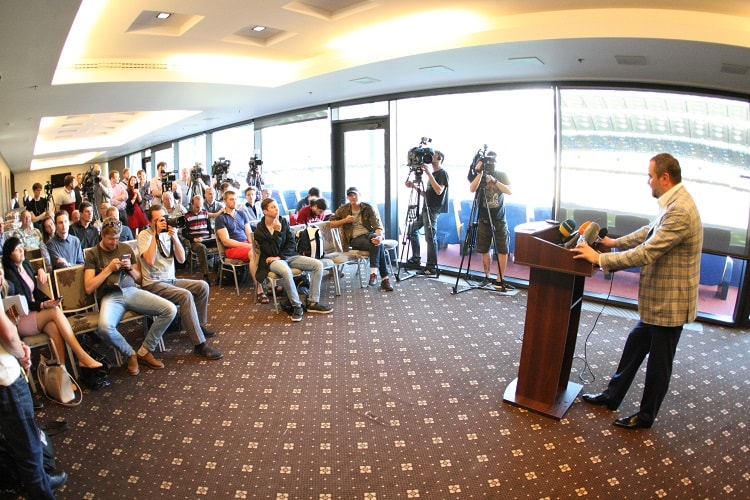 Photo by Nicholas Barrel
Andriy Pavelko reminded that the Football Federation of Ukraine has waived its quota for media accreditation and tickets to this football event, and will not delegate any official representative to the events that will take place within the final part of the World Cup,2018 IN including for participation in the FIFA Congress to be held 12-13 June. In addition, the President of FFU informed that the federation continues to implement plans for the development of football infrastructure in Ukraine.
"We are very grateful for any criticism, comments, suggestions about our work, because it is extremely important for all of us to create the most comfortable conditions for attracting as many children and young people to play sports in general and football in particular," said Andriy Pavelko. thanked the journalists for an interesting and constructive conversation.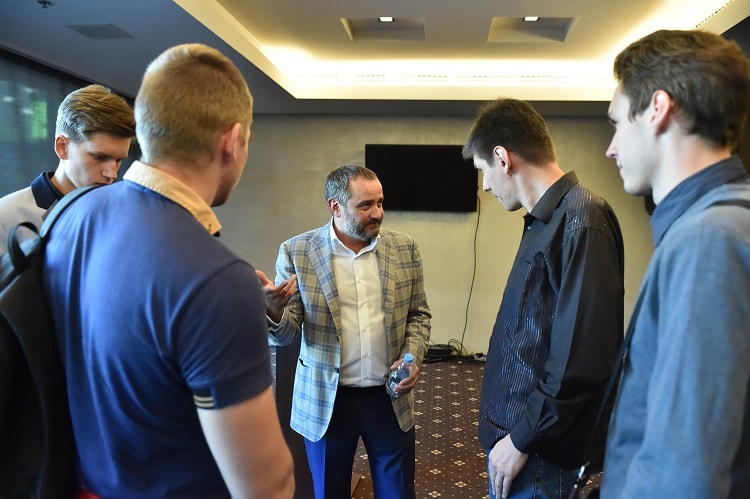 Photo by Pavlo Kubanov