In the Kherson region the winners of the championship among women's teams of the first league were determined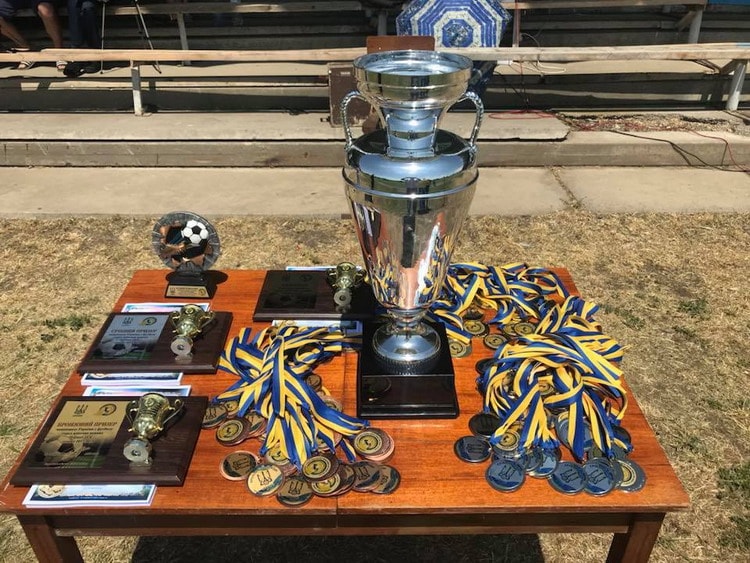 On June 11-13 the four best women's teams of the first league at the Victoria Stadium in the village. Chulakovka, who is in Kherson region, was determined by the winners at the final stage.
We will remind, 11 teams of the first league were divided into three groups. Due to the different number of teams in the groups (two in four and one in three) in the previous stage of the Ukrainian Championship, only the results of the teams that took second place in the groups were taken into account to determine the best second team (to participate in the final stage). , in matches against teams that finished in first and third place. Thus, besides the winners of the groups - Yantarochka, Voskhod and Mariupolchanka, Kolos became the fourth participant in the final stage.
On June 11, semi-finals were held, where the ticket to the finals was won by Yantarochka (Novoyavorivsk, Lviv region) and Voskhod (Stara Mayachka, Kherson region), who defeated Kolos (Makhnivka, Vinnytsia region) and Mariunka respectively. (Mariupol).
1/2
Yantarochka (Lviv region) - Kolos (Vinnytsia Region) - 2: 1
"Sunrise" (Kherson region) - Mariupolchanka (Mariupol) - 3: 2
On June 13, the teams that lost in the semifinals competed for third place. There was no intrigue in the match, the representatives of the Donetsk region won the winery with a score of 8: 0.
Match for 3rd place
Mariupol (Mariupol) - Kolos (Vinnytsia Oblast) - 8: 0 (4: 0)
The fight for gold was more intense, but, as in the bronze medal game, the winner beat the opponent without missing a goal.
Match for 1th place
"Sunrise" (Kherson region) - Yantarochka (Lviv Oblast) - 3: 0 (1: 0)
Thus, "Sunrise" next season will play in the big leagues, instead "Atex-SDUSHOR-16" (Kiev) dropped in the class.
The top scorer of the championship was Yulia Stets from Vostok, who scored 25 goals. The second and third places in the Gladiators race were taken by Julian Zavidov (Mariupolchanka) and Elena Halak (Sumy State University-Barca / Mariupolchanka) - by 11 goals.