Alexei Khakhlev: "It seemed that the French national team was on our guard"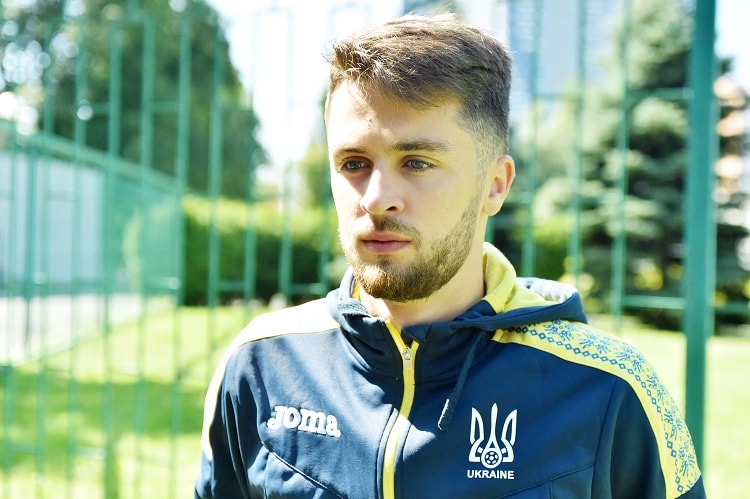 Oleksiy Khakhlev, midfielder of Ukraine's youth team, talks about the start of the European Championship (U-19) and future battles of blue and yellow.

One of the creators of the victory of the youth team of Ukraine over France в стартовому матчі чемпіонату Європи, який проходить у Фінляндії, став гравець іспанського «Алавеса» Олексій Хахльов.

— Олексію, у випадку з першим забитим м'ячем це була награна комбінація?

— Якщо я скажу, що все було саме так і задумано, це буде неправдою. Просто я побачив на фланзі вільного Коноплю, віддав йому передачу, а Юхим майстерно розпорядився м'ячем, переадресувавши його на Цітаішвілі, який теж зіграв чудово.

— У чому головна запорука успіху в матчі зі збірною Франції?

— У першу чергу ми перемогли за рахунок безмежної самовіддачі, бажання й віри один в одного.

— Якою була установка на гру?

— Важливо, що ми дуже добре вивчили французів. У них швидкі гравці в лінії атаки, тому свої випади потрібно було доводити до ударів, щоб не давати супернику вибігати в контратаки. Оскільки технікою французькі виконавці не обділені, необхідно було компактно діяти в захисті, страхувати один одного. Ну і, природно, не забувати про свої контрвипади.

— Що для тебе було найскладнішим протягом поєдинку?

— Щось конкретне я назвати не можу. У першому таймі ми частіше грали без м'яча, а це само собою складніше. Але мені здалося, що, незважаючи на весь свій авторитет, французи нас остерігалися, особливо після того, як ми відкрили рахунок. Але взагалі матч відняв багато фізичних та моральних сил.

— Чи стало ключовим видалення на 63-й хвилині капітана французької збірної?

— Не думаю. Можна навести чимало прикладів, коли команда, граючи в меншості, досягала позитивних результатів, тому після того моменту потрібно було діяти ще організованіше. І в нас це вийшло, адже збірна України змогла забити переможний м'яч.

— Ваш головний тренер Олександр Петраков сказав, що ця перемога буде нічого не варта, якщо команда невдало зіграє наступний матч, з Англією…

— Повністю згоден з Олександром Васильовичем. Так, ми виграли стартовий поєдинок на турнірі, але на нас чекають не менш важливі і складні зустрічі з англійцями й турками. Попереду дуже багато роботи. На наступну гру ми будемо виходити, як і на матч із Францією, повністю сконцентрованими.

— Фаворити групи В зараз помінялися?

— Ні. На цьому чемпіонаті Європи всі вміють грати у футбол. Наприклад, ми дивилися поєдинок Фінляндії проти Італії. Можу сказати, що господарі ні в чому не поступалися італійцям, просто їм не вистачило холоднокровності в завершальній стадії атаки. І норвежці, хоч і не здобули очок у матчі з португальцями, теж виглядали добре.
England and France a priori will always attract the special attention of the whole world, so we are pleased to withstand such teams, and to win in such duels is even more enjoyable. So we will try not to lower the bar. But as it all goes, only the game will show.