Andriy Pavelko has awarded the U-19 youth team that has returned from Euro-2018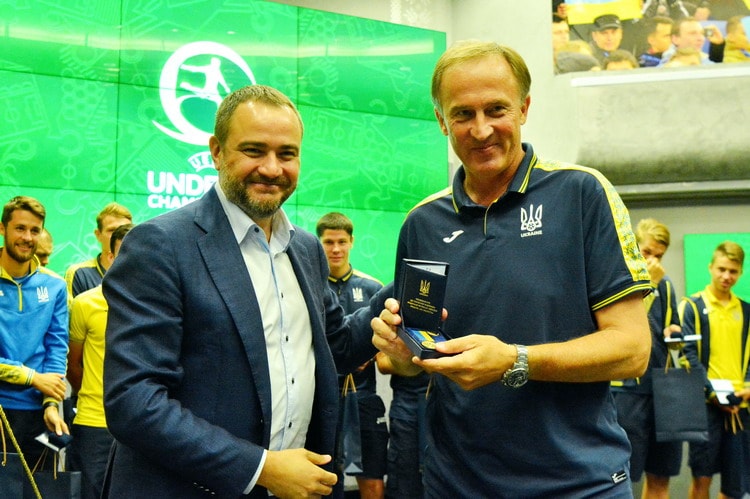 Today, on July 30, the U-19 youth team returned from Finland to participate in the final of the 2018 European Championships.
The President of the Football Federation of Ukraine Andriy Pavelko greeted the blue and yellows at the Football House. It will be recalled that the U-19 team led by Oleksandr Petrakov won bronze medals at the European Championships and won a ticket to the finals of the World Cup, which will take place next year in neighboring Poland.
"You are real heroes for us," the FFU president addressed the players and coaches of the Ukrainian national team. - You are among the four best teams in Europe and had a very good experience at this football forum. I am sure that you will approach the start of the World Cup in combat, and the coaching staff will take into account the experience of performances at Euro 2018. For our part, we will create all the necessary conditions for the team to effectively prepare for the World Cup, which will take place in Poland. I wish you fruitful training and successful performances for your home clubs, as well as effective preparation for a responsible tournament and the opportunity to write your names in the history of world football. A low bow to the coaching staff for the work done. The whole football Ukraine cares for you, and I want this mood to support you at the upcoming World Cup. "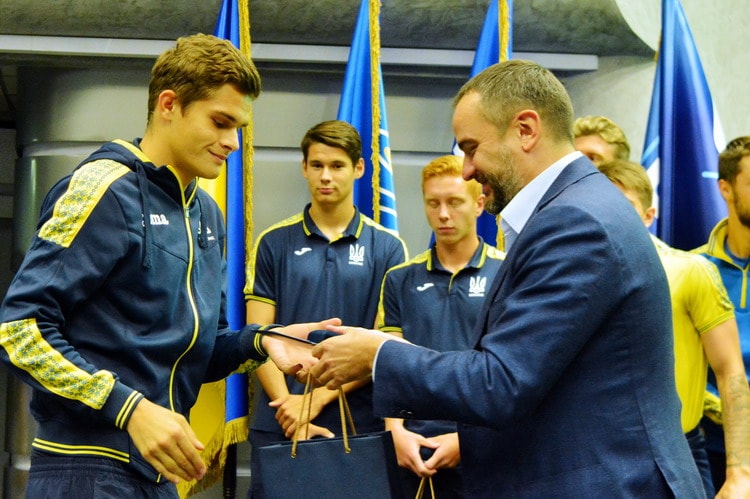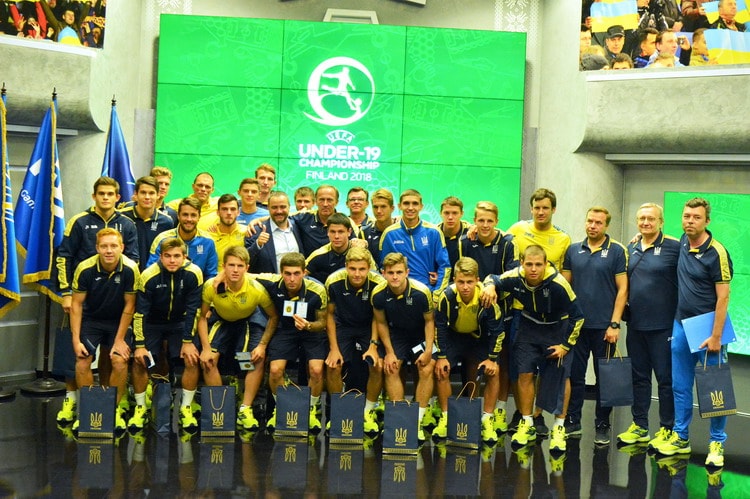 Photo by Pavlo Kubanov
The President of the Football Federation of Ukraine presented all the players of the FFU awards, the coaches - the FFU medals "For Merit", and the staff of the national team administration - diplomas. Also, all guests of the federation received gifts and valuable souvenirs from Andriy Pavelko.
Head coach of blue-yellows Oleksandr Petrakov thanked the leadership of the FFU, expressed his enthusiasm for the team's performance at Euro 2018 and promised to make every effort to make the youth team worthy represent Ukraine at the forthcoming World Cup.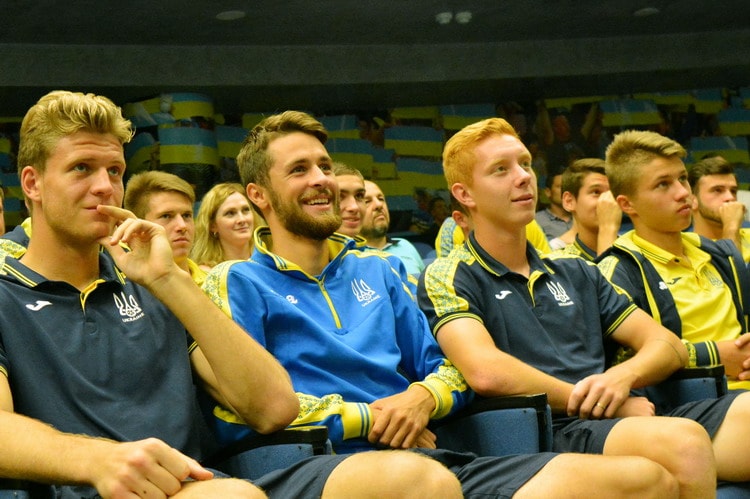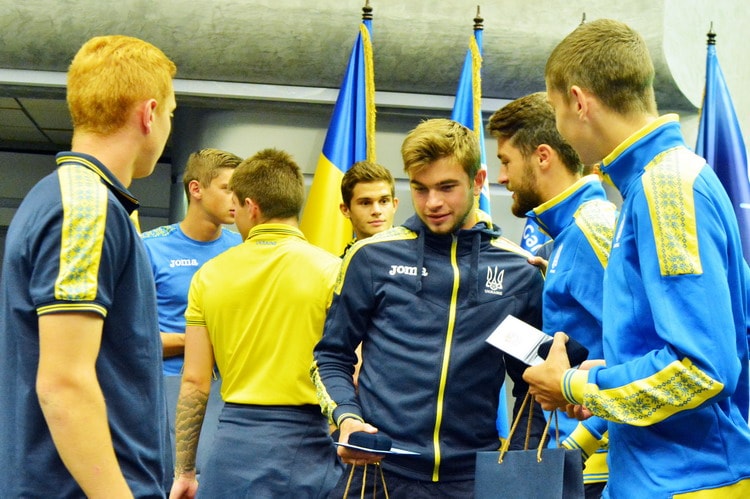 Photo by Pavlo Kubanov
It will be recalled that at the European Championships in Finland, the youth national team of Ukraine reached the semifinals of the tournament from first place in the group, beating peers from France and Turkey and drawing with England. This result allowed the team to represent Ukraine at the World Cup, which will be held in 2019 in Poland.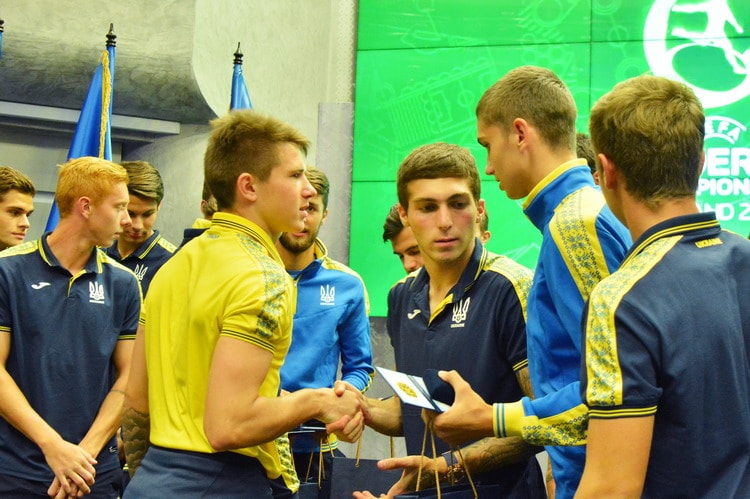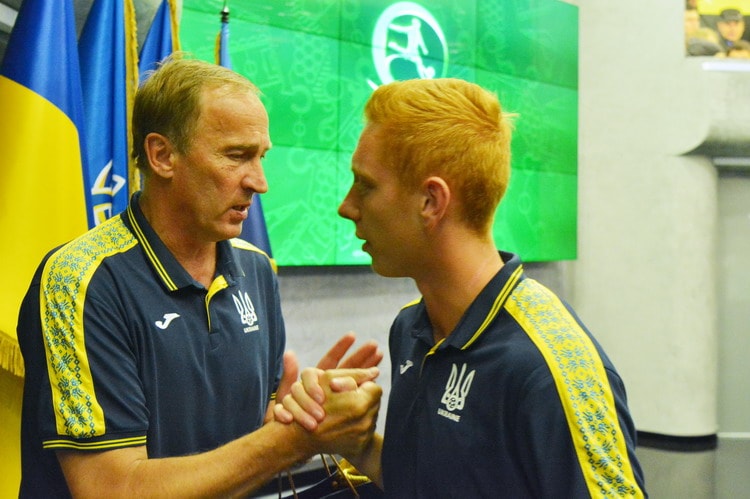 Photo by Pavlo Kubanov