Vasyl Orletsky: "Outraged that former arbiter Sergei Shebek has been telling the truth"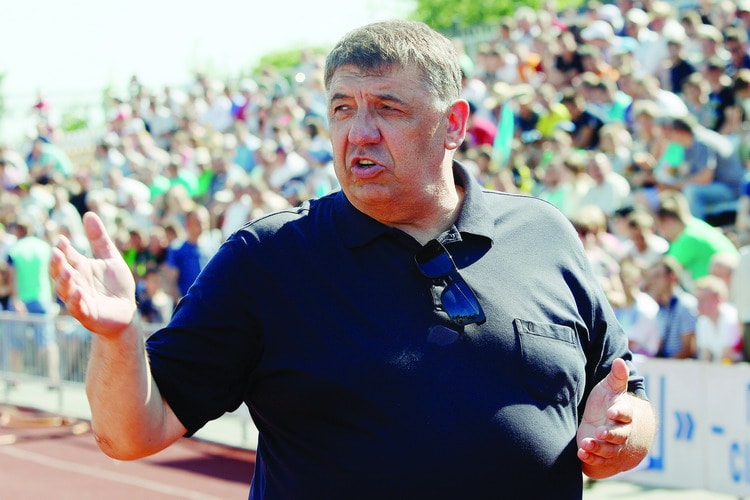 Recently, ex-referee Serhiy Shebek issued a letter to the leadership of the Football Federation of Ukraine, asking him to be removed from the FFU delegate lists and no longer be considered an official of the federation.
Chairman of the Commission of Attestation of the FFU Delegates and FFU Security Officers Igor Gataullin in a comment on the official website of the Federation already explained, що таке прохання виглядає доволі дивним, тому що Шебек не пройшов атестацію, яку делегати ФФУ проходили 17 липня 2018 року. Після цього Сергій Шебек дав коментар вітчизняним ЗМІ, знову дозволивши собі образливі вислови на адресу ФФУ та її керівництва. Ситуацію коментує заступник голови Комісії з атестації делегатів ФФУ та офіцерів безпеки ФФУ Василь Орлецький.

«Мене відверто обурюють і дивують звинувачення Сергія Шебека на адресу саме керівництва Федерації футболу України. Адже рішення про те, щоб Шебека не включати до списку делегатів ФФУ на сезон-2018/2019, приймала наша атестаційна комісія у складі семи осіб. Я особисто спілкувався з Сергієм під час іспиту. І скажу відверто, у багатьох питаннях він просто «плавав», тобто був некомпетентним. Саме через це і було прийняте рішення відмовитись від його послуг у якості делегата ФФУ.

In addition, members of the commission noted that Shebek does not currently work in any football structure. That is, he is only related to football as a former referee. However, a candidate for the post of FFU delegate cannot write a corresponding statement, justifying his desire to cooperate with the federation only because he was once an arbiter, or, say, a player. He has to work in football structures and Shebek is employed by a commercial firm. And, by the way, he wrote a statement asking him not to appoint him for a match on weekdays precisely because of employment at the main place of work.

Неприємно здивувала мене і відверта неправда, до поширення якої вдався Шебек у своєму коментарі. Він говорить, що є делегати, які у минулому сезоні не отримали жодного призначення. Я можу запевнити, що це не так! Найменша кількість матчів, яку провів делегат ФФУ у минулому сезоні, — чотири. Так сталося тому, що до послуг цього фахівця ми зверталися лише у першій частині сезону. Інші делегати отримали приблизно однакову кількість матчів, і це легко перевірити.

Я розумію, що Сергій Шебек образився на рішення нашої комісії, але звинувачувати він може лише себе. Впевнений, саме кваліфікації, як делегата ФФУ, йому не вистачило в ситуації, коли потрібно було забезпечити належну підготовку стадіону «Ювілейний» в Сумах до проведення матчу «Олімпік» — «Карпати», який відмінили через неготовність газону. Якби Шебек заздалегідь проінформував відповідні служби, матч міг би відбутися.

З чим пов'язана нинішня поведінка Шебека? Всі ми бачимо, яка брудна інформаційна війна ведеться проти ФФУ. Судячи з усього, тепер у ній будуть використовувати ще й Сергія Шебека та його гучні заяви, які не мають нічого спільного з реальним станом справ».