Denis Popov: "They were preparing for the match against France as a decisive match in life"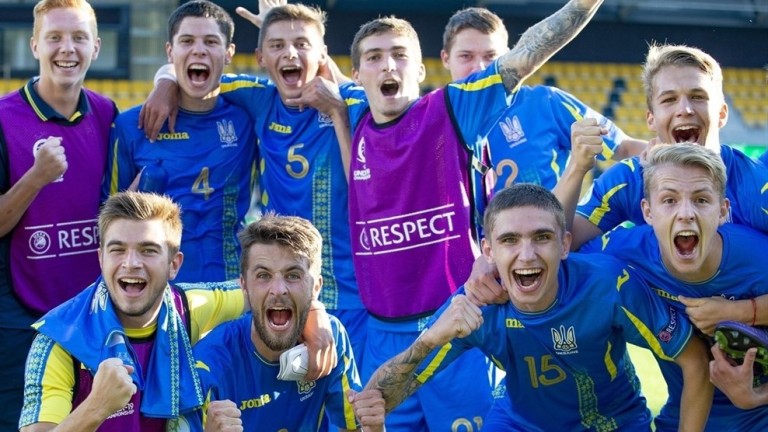 Defender of Ukraine U-19 national team Denis Popov told about his impressions of the European Championship that ended recently in Finland.
At the last European Youth Championship at which Ukraine is national team reached the semifinals, the defender of Kyiv "Dynamo" Denis Popov went on the field in each of the matches, so his contribution to achieving such a result is difficult to overestimate.
- Denis, what will be your result of the performance of the Ukrainian national team on the fields of Finland?
- I think we performed well, reaching the semifinals from such a difficult group. The main thing is that the team fulfilled the task - to get to the World Cup. Of course, I wanted to reach the final of the Euro, but apparently so had to happen.

- If you had to play with the Portuguese national team again, would you be able to avoid a big defeat?
- It is clear that anything can happen in football, but I think we would give the Portuguese a serious fight on fresh feet.

- The Portuguese national team had more rest per day ...
- I do not want to look for reasons for defeat in this, the Portuguese won deservedly. But it was a little harder for us, because we had to play the fourth match in the tournament two days later on the third.

- Which match at the Euro did you remember the most?
- Probably starting duel against the French national team. We were preparing for it as a decisive match in life, so carefully considered the game of the opponent.

- And for good reason…
- Before the game, the French were clear favorites. But the one who is stronger on paper does not always win.

- In the course of the match with Turkey, did you know the score of the parallel meeting France - England?
- No. We had a clear task - to win over the Turks. Why rely on someone if you can solve the problem yourself.
- The World Cup is ahead. Will the Euro experience help the blue and yellows?
- I do not even doubt it. We do not often have such successful international performances, which add a lot of moral strength for further work. Matches against France, England, Turkey, Portugal are expensive.