The head coach of the Slovak national team will not experiment before the match with Ukraine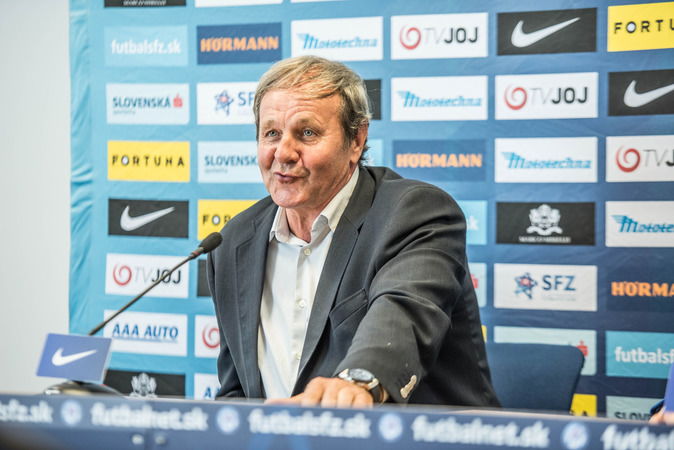 Slovakia coach Jan Kozak held a press conference ahead of the matches with Denmark and Ukraine.
On August 27, the head coach of the Slovak national team spoke to reporters at a press conference in Bratislava. Jan Kozak announced the warehouse of his team for the control match with Denmark and the match of the League of Nations with Ukraine, and also told about the details of preparation for them.
"I have returned to the team several performers who did not participate in the last matches of the national team. This is due to the fact that some players abroad do not have enough practice in their clubs, and in other championships just started. We have selected the top 24 right now, "Kozak said.
The coach of the Slovak national team reported on the status of the players who had just healed their injuries. According to him, Michal Shulla and Vladimir Weiss are fully recovered, and the situation with Peter Pekarik will be resolved at the end of the week.
"I do not intend to experiment in a control match with Denmark. The main task is to work out some of the points that we want to apply in the League of Nations match with Ukraine. Therefore, I will probably prefer more experienced players. Young people like Shatky and Valgent will appear on the field, most likely in the second half, "Jan Kozak emphasized.
The coach supported Marek Hamschik in his decision to stay in Italy rather than pursue a career in China. He was also impressed by Robert Mack's appearance in the Europa League and assured that his chances of getting into the main squad had increased significantly.
Recall the friendly match between Denmark and Slovakia will take place on August 5 in Trnava. Its start is at 21.45 Kiev. The League of Nations match between the national teams of Ukraine and Slovakia will take place on August 9 in Lviv and will start at 16.00.