Vladimir Reva: "It will be very important to keep pressure in the first 20 minutes in the game with Sweden"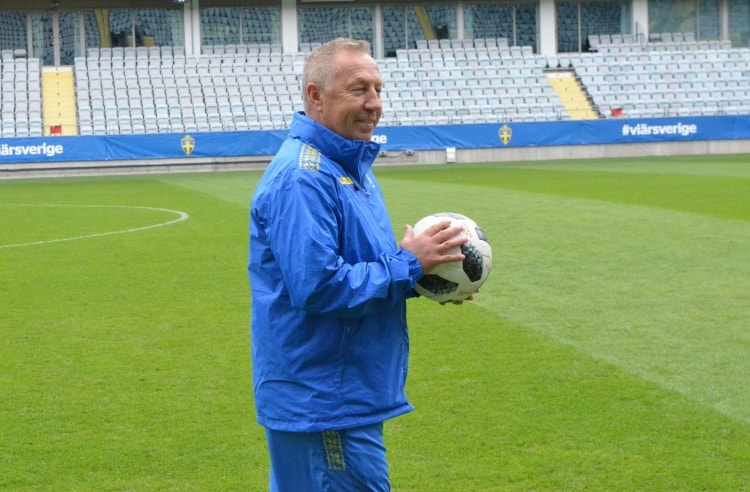 After open workout, which was held in Gothenburg on Wednesday evening by the National Women's Team of Ukraine, mentor of our team Volodymyr Reva spoke about preparing the team for a duel with the leader of our selection group.
- After the flight to Sweden, the players had time to recover? How do you evaluate the physical condition of the wards?
- I cannot describe it as unsatisfactory, but it cannot be called one hundred percent. Let me just say, the state of football players is average. The hotel has good conditions for recovery, the hard work is in progress to prepare for an important match.
- The players of the Ukrainian national team have tried the Gamle Ulevi lawn. How is your stadium where tomorrow our team will stand against the leaders of the group?
- You can say that both the arena and all the related components are at a high level. Conducted training in a wonderful stadium. Lawn in good condition, we felt its peculiarities about the movement of the ball. There are reports that tomorrow about 8 000 spectators will be present at the match. With so many fans in my cadence, we played twice in the national team - in France and Denmark. This is not an ordinary situation for us.
- Do you think football players will be able to withstand the pressure of the stands?
- The game will show. At least, we are preparing for this and setting up our mentally mentally.
- Nadiya Kunina and Katerina Korsun did not train in the general group…
- So. Unfortunately, they have some injuries that prevent them from preparing for the Sweden national team.
- Were any specific schemes or standards heated in Sweden during the class?
- There is a "10: 0" rule according to which all communication between the lines takes place, the game of defense, the fast transition from defense to attack. Here we are, step by step, walking through it.
- Which of the rivals focused the most on their players during their theoretical studies?
- In Sweden, almost every player is top-level, almost all football players represent the best teams in Europe. Therefore, it is difficult to identify a particular player. As they say, it's a star team. Team captain Caroline Seger will also return to Sweden. I do not want to run ahead, but it will be important to keep the pressure in the first 20 minutes in the match.