Irina Vasilyuk: "It is important to recover psychologically and to complete the selection on a major note"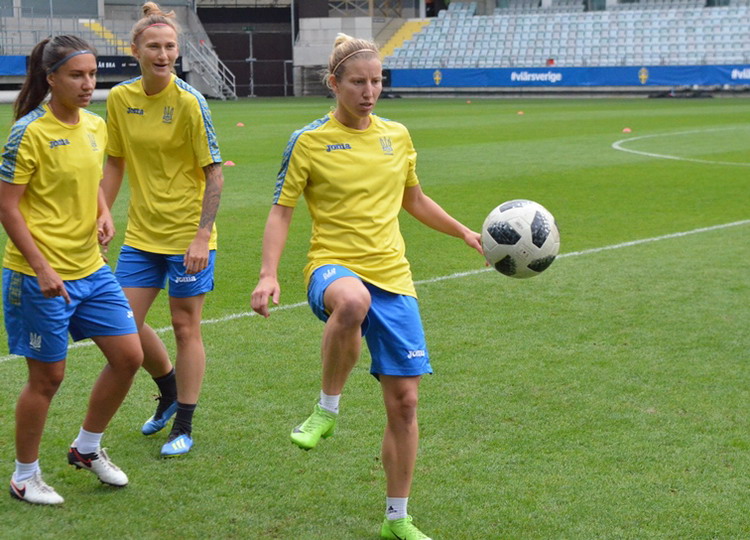 The central defender of the women's national team of Ukraine Irina Vasilyuk commented on the result games of the 2019 World Cup qualifying tournament against the Swedes and spoke about the upcoming match against Hungary.
- Of course, it's difficult to comment after a 0-3 defeat, but what lessons has the team learned from this match? What did not work with Sweden?
- Many lessons… And we lacked physical condition, speed. The Swedes run very fast, instantly rebuild, play one touch, up to two. I'm not even talking about the accuracy of the transmissions, apparently they had almost 100 percent. When we played against the Danes, it seemed to me that Denmark was stronger, but when we played against Sweden, the Swedes look more powerful and more organized.
- How do you rate your game?
- After 0: 3 it is difficult to evaluate your game. We have a coaching staff that I think will point us to mistakes.
- What is the most important thing now - to recover physically or morally?
- I think it is important, first of all, to recover psychologically. Physical condition can be restored in one to two days. But psychology ... Every time you scroll through the moments of the game and you understand where you could have got to play better. And until you play the next match, this game will be in your memory. The next I played, everything went on - life goes on.
- Who would you highlight in the Swedish national team?
- The whole team. Loved the Swedish captain Caroline Seger. Again, after the defeat in Lviv, they wanted to be rehabilitated, concentrated at all times. It seems to me that the Swedes were ready to score ten goals for us. They did not stop at the first minute or at the last. They ran, they ran, it was difficult to stop them. Very cool team.
- The Danish national team unexpectedly played a draw with Croatia ...
- The Danes, apparently, underestimated the Croats, just as the Swedish national team of us in Lviv. An interesting group is coming out.
- The next match - against the national team of Hungary, which does not affect the allocation of seats in the standings ...
- Of course, we will only adjust to victory. Although the match is unaffected, it does mean a lot to ourselves. First of all, we have to prove to ourselves that we are a team. So for us this is a serious fight. In the away game, only in the last seconds we decided the fate of the match in our favor. Therefore, at home we will only play a victory to complete the selection on a major note.