Oleg Shaitanov: "A lot depends on our team"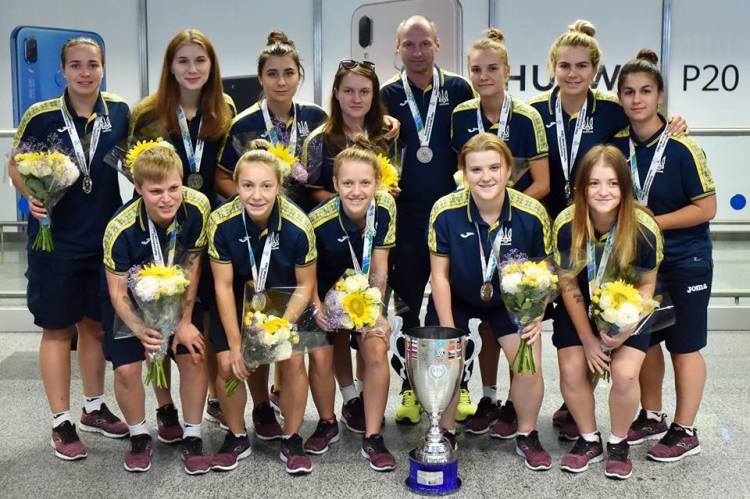 Head coach of the women's futsal national team of Ukraine - about the Student World Cup and preparation of the team for the matches of the qualifying stage of Euro-2019.
In August, the women's student team of Ukraine in futsal became the silver medalist of the world championship. And on September 12-15, the matches of the qualifying stage of Euro-2019 for women are waiting for the blue and yellow ones. About both international starts in an interview with the AFU press service said the head coach of the team Oleg Shaitanov.
- Please summarize the results of the Student World Cup.
- I believe that this championship will remain in our memory forever. All received not only positive emotions from the result, but also invaluable experience of competitions of this level.
- At the expense of which we managed to achieve such success - to win silver medals?
- This was made possible thanks directly to the team, management and doctors. Thanks to the latter, without them it would be much more difficult for us to achieve such a result.
- The Ukrainian team missed the first in most matches, but still won in all but the final. Share the secret of strong wills.
- Yes, we were the first to miss, but the willingness to win, which was in our team, helped to even the score, and then to overcome the opponent. However, the last meeting apparently lacked strength.
- Our team captain Iryna Dubytska has become the best player in the Student World Championship. Could this be another sign of a successful team performance?
- To be honest, for a long time I was thinking who to appoint as captain. We arranged an anonymous vote on the team, and the majority chose Irina. Now I can say that Iryna Dubytska coped with these responsibilities. And the title of MVP of the tournament is another proof that the amount of work she did on the field was noticed by the coaches of other teams.
- What was the hardest win at the tournament?
- They were all different, but very difficult. But in my opinion, the victories over Russia and France (in the series of post-match penalties) are special. The first allowed us to leave the group from the highest place, and the second helped us to understand that we would not return with empty hands.
- What is the main purpose of the training session, which will last from September 3 to September 10?
- She is one of us - well prepared for select matches Euro 2019.
- You have already conducted a gathering in Cherkasy. How do you evaluate the local conditions for preparation?
- The conditions for preparation in Cherkasy are at the proper level. They are quite satisfied with the national team.
- What about future contenders in the group?
- Each of the rival teams can be played. A lot depends on our team.