U-19: Ukraine's youth team won a strong-willed victory and made it to the 2019 Euro XNUMX elite round!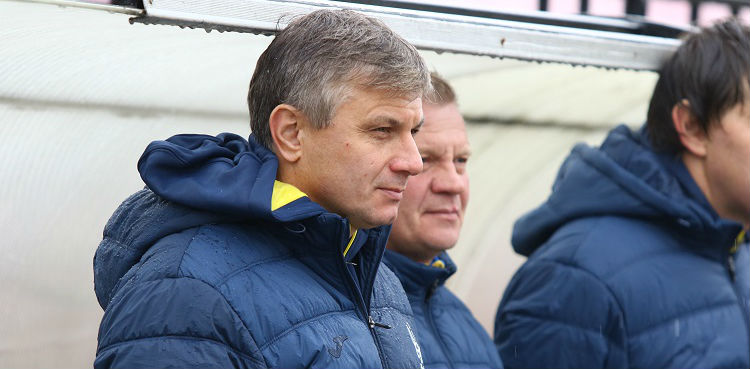 Losing already in the 1st minute, Sergei Popov's team was able to break the course of the meeting and defeated the national team of Slovakia with a score of 4: 1.
For the youth national team of Ukraine U-19, the situation in the standings on the eve of the last round was such that in the match against the Slovaks it had to win to make it to the elite round, preferably with a difference of two goals. This was necessary in order not to pay attention to the parallel match in the quartet between Norway and Albania, in which even the Albanians with zero in the "points" column had a chance to reach the next round of the competition.
And it had to happen that in the 1st minute the goalkeeper of the national team of Ukraine was forced to get the ball from his own net after a shot by Gono… However, Serhiy Popov's wards did not disappear and equalized in 10 minutes thanks to an accurate shot "Dynamo" by Yevhen Isayenko.
The advantage of the national team of Ukraine in the first half was not in doubt. The blue and yellows hit the opponent's goal twice more. First, the striker of Lviv "Karpaty" Danylo Sikan scored, and already in the time compensated by the referee, Shakhtar Donetsk midfielder Mykhailo Mudryk scored from the penalty spot. 1: 3. The advantage of the Ukrainians was eloquently evidenced by the statistics of blows - 11: 3.
In the second half, the national team of Ukraine played rationally, first of all securing their goal. But the blue-yellows did not forget about the offensive. And one of the attacks in the 70th minute ended with a well-aimed shot by Dynamo Kyiv midfielder Georgy Tsitaishvili. This goal finally killed the intrigue in the match. The victory allowed the national team of Ukraine not only to get to the elite round of Euro 2019, but also to do it from the first place.
Euro 2019 (U-19). Qualifying round. Group 8
10.10.2018
Norway - Slovakia - 1: 2
Ukraine - Albania - 1: 0
13.10.2018
Slovakia - Albania - 3: 0
Ukraine - Norway - 1: 2
16.10.2018
Albania - Norway - 0: 1
Slovakia - Ukraine - 1: 4 (1: 3)
Goals: Gono (1) - Isaenko (11), Sikan (35), Mudryk (45 + 2, from the penalty spot), Tsitaishvili (70).
Slovakia: Fotichek, Filipiak, Pishoya, Sulia, Voitko, Potom (Mikhalek, 77), Mahara, Mayor, Gono, Sagittarius, Kadak.
Ukraine: Ltayf, Plum, Snurnicin, Muravsky, Agapov, Wise (Spouse, 79), Gorin, Bondarenko (Prikhodko, 62), Tsitaishvili (k), Sikan (Lakh, 90 + 1), Isaenko (Kashchuk, 80).
Booked: Mahara (18), Filipyak (61) - Gorin (49), Sikan (55).
Standings
| | | | | | | |
| --- | --- | --- | --- | --- | --- | --- |
| | G | W | D | L | GD | P |
| 1. UKRAINE | 3 | 2 | 0 | 1 | 6-3 | 6 |
| 2.NORWAY | 3 | 2 | 0 | 1 | 4-3 | 6 |
| 3.Slovakia | 3 | 2 | 0 | 1 | 6-5 | 6 |
| 4.Albania | 3 | 0 | 0 | 3 | 0-5 | 0 |