WU-15 girls' national team snatched victory in a duel with Belarus team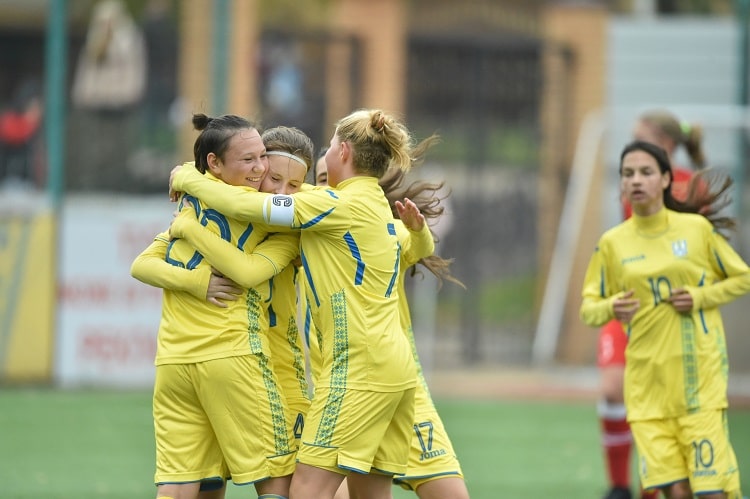 On October 29 in Vyshneve, the Ukrainian national team WU-15 conducted the first of two scheduled sparring against the Belarus team. The game ended with a difficult victory for the Ukrainian women with a score of 3: 2.
The start of the meeting was under the auspices of Sergiy Sapronov, who immediately seized the initiative, but closer to the middle of the half the Belarusians leveled the game and began to respond sharply to the attacks of the Ukrainian national team. In the 28th minute, our girls took the lead: Anastasia Myshyn played well on the rebound after defending the visitors' defenders and struck in the right corner. With minimal preference, the team owners took a break.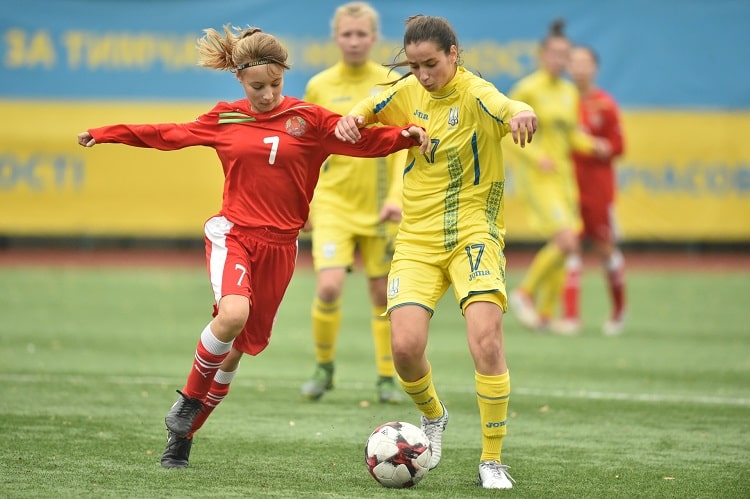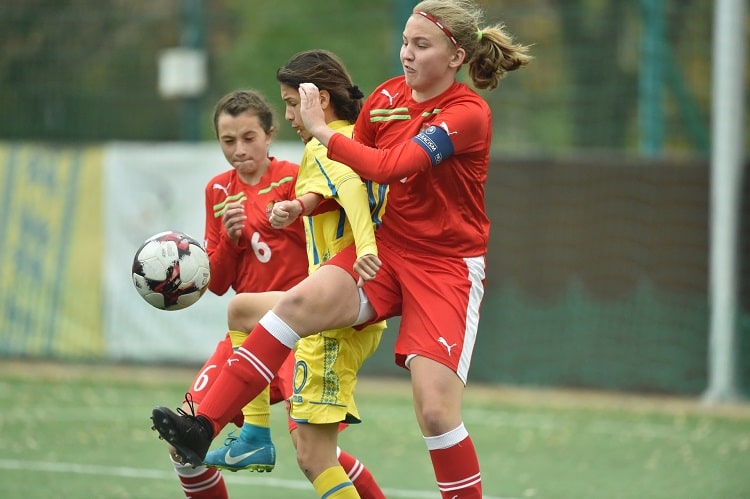 Photo by Pavlo Kubanov
The second half was for the Ukrainians, who doubled the score on the scoreboard in the 44th minute - Inna Glushchenko scored, throwing the ball "behind the collar" of Alice Matskevich. But the guests did not give up and for 11 minutes were able to win back. Double in the assets of the unrestrained Anastasia Pobigailo. And the Belarusian scored her second goal with a direct corner kick.
It is worth paying tribute to the blue and yellow, who have not lowered their hands and managed to snatch victory under the curtain of the second half. The Ukrainians managed a quick attack from the right flank, which was successfully completed by Sofia Kislyak.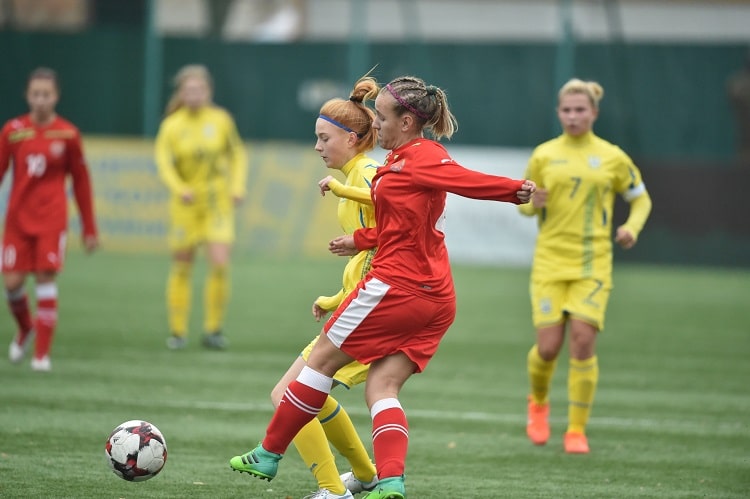 Photo by Pavlo Kubanov
We will remind that the second control duel of these teams will take place on Wednesday, October 31, also in Vyshneve (the beginning - at 11.00).
Friendly Match
Ukraine (WU-15) — Belarus (WU-15) — 3: 2 (1: 0)
Goals: Mysyshyn (28), Glushchenko (44), Kislyak (72) - Pobigaylo (57, 68).
Ukraine (WU-15): Dudnik, Horn, Kosheva, Levchenko (Mustafayeva, 41, Silka, 80 + 1), Logvinova (Genik, 72), Golovina (k), Gorodetska (Dovganik, 41, Kyslyak, 69), Goncharuk, Mysyshyn (Kravets, 62) , Taleb (Bryukhovetska, 80 + 4), Glushchenko.
Belarus (WU-15): Matskevich, Tsvirko, Giba (k), Pobigailo, Sribnenko (Kaltovich, 79), Kuntsevich (Khoroshchak, 27), Yakusik (Malevich, 27), Talkun, Bondarenko (Georgian, 79), Bisik, Skryganeva (Barlyugova, 75).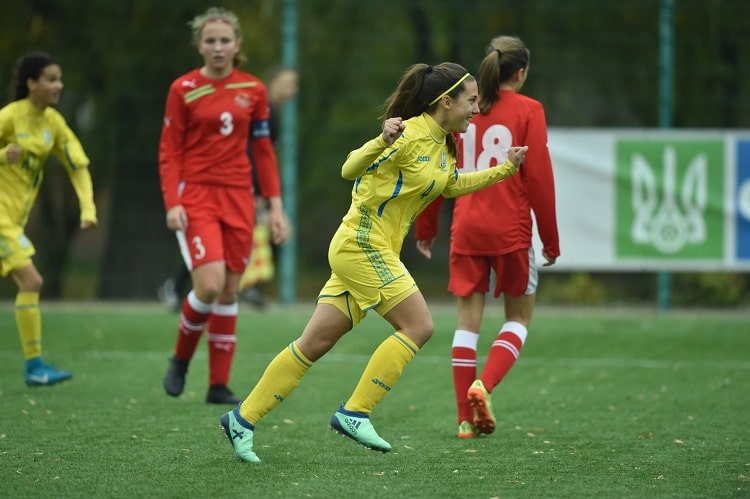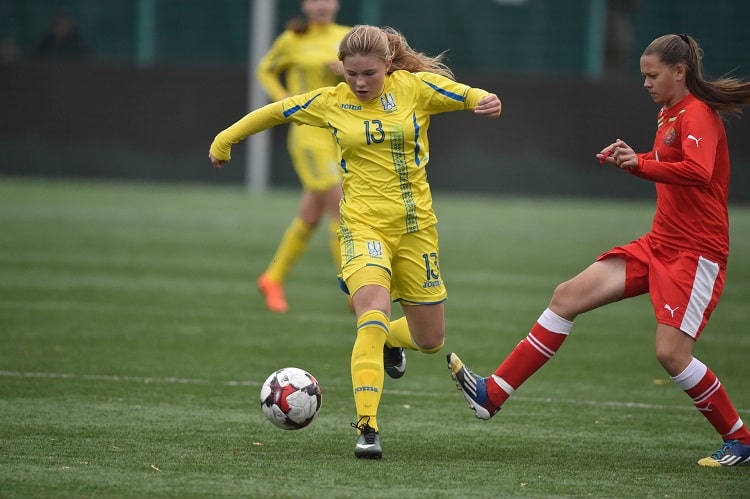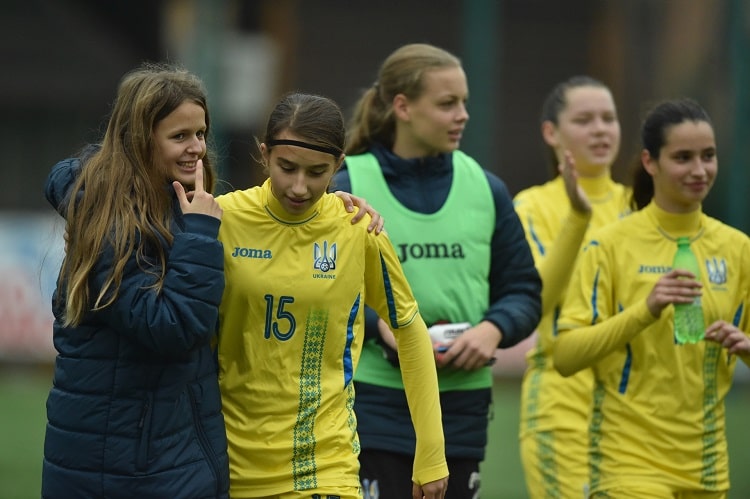 Photo by Pavlo Kubanov