Danilo Sikan: "In the elite round I would like to play with the top team of Europe"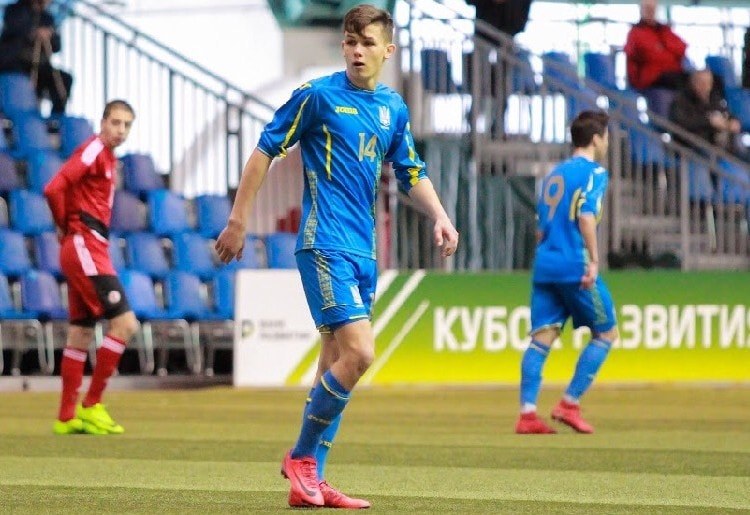 Forward of the youth national team of Ukraine U-19 Danylo Sikan considers the victory of the blue-yellows in the Euro-2019 qualification to be natural.
Ukrainian National Team (players not older than 2000 year of birth) won the qualifying tournament European Championship and now in the spring of next year in the elite round is vying for the right to get to the finals of the continental championship.
One of the leaders of the blue-yellows in the qualifying matches was the striker of Lviv "Carpathians" Danilo Sikan, who answered questions from the official website of the FFU.
- Danilo, how do you remember your performances in the Euro qualifiers?
- Our tournament win (smiles). I think everyone worked hard for glory, because the ticket to the elite round was at stake.
- Having won the first match against the Albanians, the national team of Ukraine then lost to Norway. Very upset?
- Not without it, of course. In the first half we remained in the minority, but after the break we even surpassed the opponent and almost won the match. It didn't work out. However, the coaches helped us to quickly forget this loss in order to approach the decisive meeting with the Slovaks in full combat readiness.
- It seemed that you did not notice the opponent…
- I repeat, our mood for the game was crazy. We needed to win, and not in one ball. We were not even knocked out of the track by the ball missed in the 1st minute. I consider the victory by and large natural.
- Which match in the tournament was the most difficult?
- The first, against Albania. The excitement was more than usual. We definitely had to win. We were set for the first place in the group, and the loss of points in the first match could then affect the results of the team's performance. It's good that we managed to win ...
- Are there any teams you would like to meet in the elite round?
- Not all matches in the qualifying groups are over yet, but in general I would like to play against the top team - Italy, France, England or Spain. In such fights you see your level, and victory over such an opponent is worth a lot.