Women's team of Ukraine again defeated the team of Kosovo!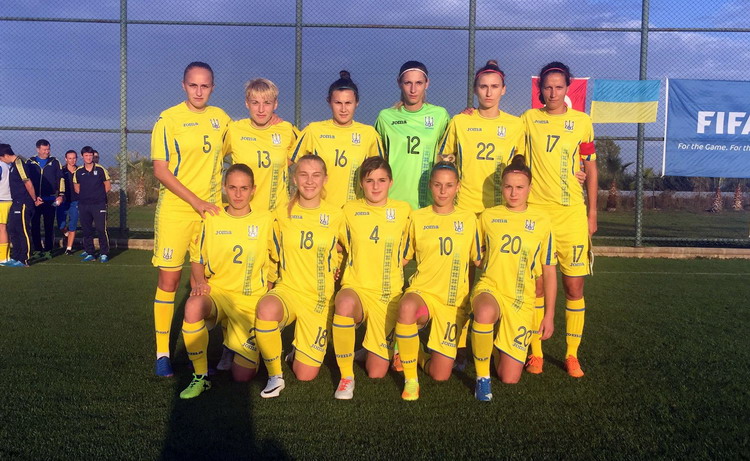 12 November, the national women's national team of Ukraine held a second friendly match against the Kosovo team as part of a training camp that is already ending in Turkey.
From the beginning minutes, the coach of the national team of Ukraine Natalia Zinchenko decided to check the nearest reserve. In the second friendly game the rivals lasted for half an hour, until they stopped by the rules of Tatiana Romanenko's breakthrough. Kunin's hope was apt on the mark. And within five minutes active Romanenko doubled the score on the scoreboard. The team did not score more goals before the break.
In the second half, the Ukrainian coach made several substitutions, which immediately came to light. Blue and yellow created dangerous moments at times, but in the final stages were inaccurate. However, in the 75th minute Veronica Andrukhov managed to punch the keeper from the next attempt, and within four minutes Darya Apanashchenko withdrew all questions about the winner - 4: 0.
Friendly match of the national teams
Ukraine - Kosovo - 4-0 (2-0)
Goals: Kunina (31, from penalty), Romanenko (36), Andrukhiv (75), Apanaschenko (79).
Ukraine: Bondarchuk, Kravets, Podolsk, Ivanyshyn, Petryk (Derkach, 46), Kitaeva (Polyukhovich, 67), Khovanskaya (Kochnev, 76), Malakhova (Andrukhiv, 46), Romanenko, Shevchuk (Ovdiychuk, 46), Kunina (Apanaschenko, 46) ).