Andriy Shevchenko: "It is important to play well with Slovakia. This should be done for the fans and for our confidence »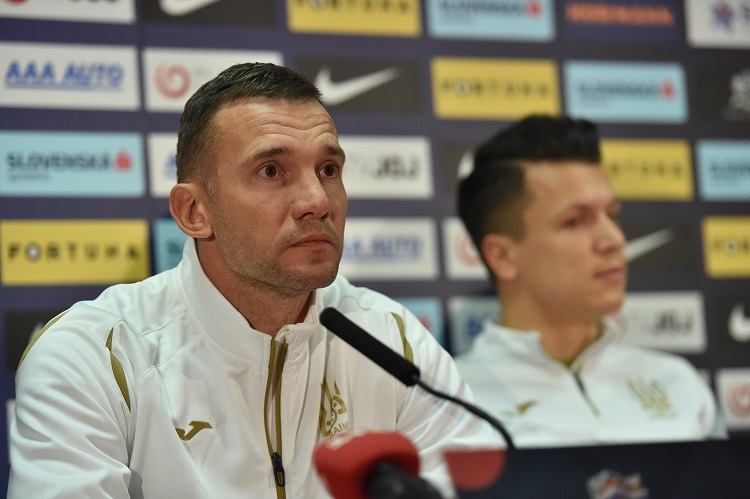 Head coach of the national team of Ukraine Andriy Shevchenko held a press conference ahead of the match with Slovakia in the League of Nations.
- You have invited a lot of newcomers to the gathering. Do you plan to use them in tomorrow's match and will you be in the match?'how to change the scheme of the game?
- We have two matches on the agenda. Yes, new players are called. It is possible that one of them will go on the field against Slovakia. We will discuss the game plan tonight and determine the lineup. We also count on beginners. So I do not rule out that one of them will take part in the fight.
- The team continues a winless series of girls'matches. Given this - how important is it for you to win tomorrow?
- There is always motivation to win, especially with such a good opponent. Slovakia needs a victory, it is a good team. We are motivated, we want to show good football. Although we have solved the problem in the group of the League of Nations, it is important for us to play well for the fans and for our confidence.
- As you know, Vasyl Kravets dropped out. Are you planning to call someone to play against Turkey instead?
- We do not plan yet. We always try to balance the composition so that there is someone to replace the injured. I hope there will be no more losses. Apparently, we will not call anyone else.
- Won't the previously obtained result allow you to play more effortlessly tomorrow? After all, the result will no longer press…
- I would like to. But it will also depend on the national team of Slovakia. She is very motivated, has a strong composition. A difficult match awaits us. We lost several players, called four newcomers. Maybe someone will play for the national team for the first time tomorrow. It is very important that those newcomers who will go on the field tomorrow, have the right attitude to this event, join our system of team play and make a contribution to the final result. For us, I repeat, the match is fundamental. It is important to show a good level of play.
- In your opinion, is the current national team of Ukraine the most promising since 2006?
- Such things cannot be compared. Different generations, different footballers ... It is very important that the national team is on the right track. Young players are growing up, there is mutual understanding, a good atmosphere. You can set certain tasks for this team.
- The coach changed in Slovakia. How can this event affect her?
- Jan Kozak is a successful specialist who has created a good team. But now a new specialist has arrived, so the Slovak national team will have additional motivation. It is difficult to change something radically in such a short time. Slovakia has always had good team action and had individually strong players.