Euro 2020 (U-17): Ukraine's youth team has learned its rivals in qualifying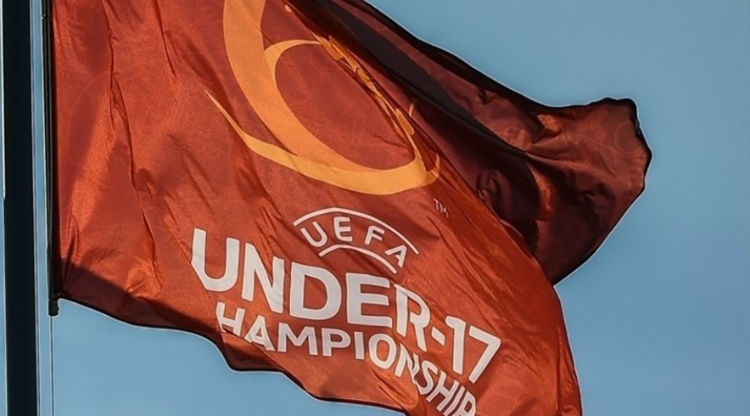 Today in Switzerland, Nyon, a draw was held for the UEFA European Under-2020 Championship qualifying round.
The 52 teams were divided into four baskets of 13 teams each according to their rating. The Spaniards and the British as the strongest teams in the UEFA register will start the selection from the elite round. Estonia, as the host of the Euro, received a direct pass to the final.
As a result of the draw, the youth national team of Ukraine U-17 (current U-16 - players born in 2003) got into group 8. Oleksandr Petrakov's wards will play against the national teams of Portugal, Georgia and Albania in the selection for Euro 2020.
Composition of all Euro-2020 Qualifying Round Groups (U-17)
Group 1: Belgium, Poland, Macedonia, Liechtenstein.
Group 2: Italy, Turkey, Northern Ireland, Luxembourg.
Group 3: Ireland, Israel, Montenegro, Andorra.
Group 4: Sweden, Denmark, Faroe Islands, Lithuania.
Group 5: France, Slovakia, Cyprus, Gibraltar.
Group 6: Serbia, Hungary, Belarus, Latvia.
Group 7: Scotland, Croatia, Iceland, Armenia.
Group 8: Portugal, Ukraine, Georgia, Albania.
Group 9: Germany, Greece, Azerbaijan, Kazakhstan.
Group 10: Russia, Switzerland, Romania, San Marino.
Group 11: Bosnia and Herzegovina, Czech Republic, Finland, Moldova.
Group 12: Netherlands, Slovenia, Wales, Kosovo.
Group 13: Austria, Norway, Bulgaria, Malta.
The hosts of the mini-tournaments in the selection groups will be determined later. The matches for this Euro stage will be completed by November 19, 2019.
The two strongest teams in each group and the top four teams, which will take third place (as a result of meetings with the two leaders of their group), will advance to the elite round. Matches of this stage will take place in March 2020.
In the elite round, all participants will be divided into eight groups. The winners of the groups and the seven best second teams (according to the results of the matches with the first and third teams of their group) will reach the final stage, where they will join the host of Euro - Estonia. The final tournament will take place in May 2020.