U-16: five stages of preparation are planned for the qualification round of Euro-2020 in the national team of Ukraine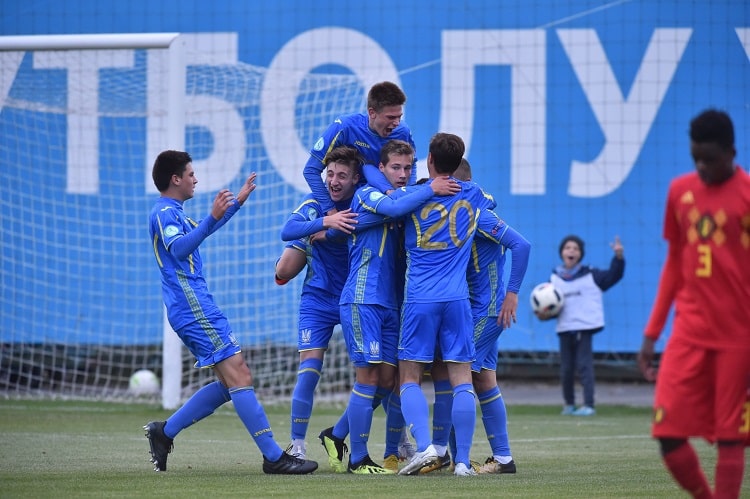 In the second half of January, the youth national team of Ukraine U-16 (players not older than 2003) will take part in the international tournament.

The training camp will start on January 14 in the youth national team of Ukraine U-16, during which it will take part. in the international tournament "Development Cup", which will be held in Minsk from the 20th to the 28th. The rivals of Oleksandr Petrakov's wards in the group round of the competition will be the teams of Bulgaria (January 20), Slovakia (January 22) and Lithuania (January 24).

Also in preparation for the Euro 2020 Qualifying Round (U-17) in November 2019 will be held in Portugal (On the 13th - a match with Georgia, on the 16th - with Albania, on the 19th - against the hosts), the U-16 team will hold four more meetings.

In the spring (April 29-May 3), the blue and yellows will play in the UEFA Development Tournament in Israel. The rivals of the Ukrainians will be the home teams, Ireland, as well as the representative of Asia or Oceania. Participation in the Victor Bannikov Memorial is scheduled for August 25-30 in Kyiv. Less than a month later, the team will perform at the tournament in Latvia. There, group matches will take place on September 21, 23 and 25. And finally, in October (from the 1st to the 5th) the last stage of preparation for official matches will take place. On the 2nd and 4th the blue-yellows will hold two sparring matches with the Armenian national team in Kyiv.