Victor Bannikov Memorial: 16th International Drug Tournament to be held on August 25-30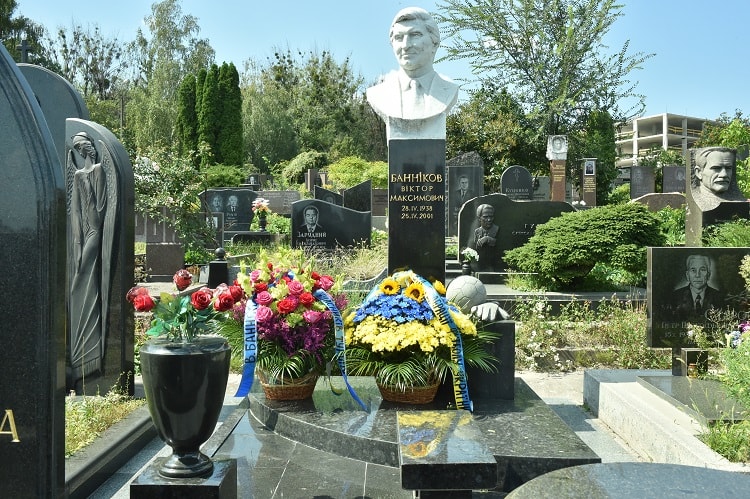 Наприкінці серпня юнацька збірна України U-16 (на той момент уже U-17 — футболісти не старші 2003 року народження) візьме участь у меморіалі Віктора Баннікова.
Традиційний, 16-й за ліком міжнародний турнір під егідою ФФУ пам'яті першого президента національної федерації футболу Віктора Максимовича Баннікова відбудеться в період із 25-го по 30 серпня 2019 року. Серед його учасників — юнацькі збірні України, Азербайджану, Латвії, Чехії, Білорусі, Туреччини, Словаччини та Ізраїлю.
We will add that for the team of Alexander Petrakov the tournament will be one of the preparation stages to the Euro-2020 Qualifying Round (U-17) in November 2019 will be held in Portugal (On the 13th - a match with Georgia, on the 16th - with Albania, on the 19th - with the hosts).
Переможці меморіалу Віктора Баннікова
Першим переможцем турніру пам'яті Баннікова у 2002 році стала збірна Польщі. Але найчастіше — шість разів (2003, 2005, 2006, 2011, 2012, 2018) — у змаганнях перемагали українці. Ще тричі найсильнішою командою меморіалу ставала збірна Туреччини (2004, 2007, 2013), двічі — команда Грузії (2016, 2017). По одному разу тріумфували італійці (2008), серби (2009) і чехи (2010). Минулого року, нагадаємо, Ukraine's national team defeated the Turkish team only in the penalty shootout.
In 2014 and 2015, a memorial was not held because of the volatile situation in Ukraine.
Viktor Bannikov
(1938-2001)
Honored Master of Sports. He became famous as a goalkeeper, five times was included in the list of 33 best football players of the USSR. Multiple champion and winner of the USSR Cup as a member of Dynamo. Member of the symbolic "Lev Yashin Club" - 138 matches without conceded goals. He was a member of the USSR national team. Bronze medalist of the 1966 World Cup, silver medalist of Euro-1972. Honored Coach of Ukraine and the USSR, Honored Worker of Physical Culture and Sports of Ukraine. In 1991-1996 he headed the Football Federation of Ukraine. He was awarded the UEFA Order of Merit, FIFA and UEFA Gold Medals.