In the second match in Portugal, the Ukrainian women's national team lost to the hosts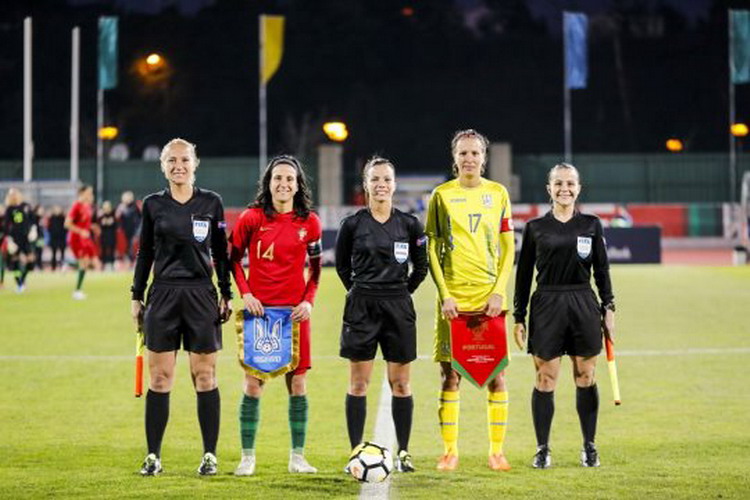 Today, the Blue and Yellows held their second duel against Portugal as part of the first 2019 gathering and this time lost to three dry m'balls.
Unlike the previous match between these teams, in which Natalia Zinchenko's ward managed to play (1: 1), today the mistresses have not released the Ukrainian women, having won with a score of 3: 0.
With this match, the game program of the national team of Ukraine at the January meeting ended. Next time our team preparing to launch at qualifying tournament European Championships 2021, get together February 25st.
Photo by FFU
Friendly match of national women's national teams
Portugal - Ukraine - 3-0 (2-0)
Goals: Dolores Silva (10, penalty kicks), Diana Silva (16), Jessica Silva (76).
Portugal: Ines Pereira, Fidalgo, Gomes, Carol Costa, Dolores Silva (k) (Luis, 84), Pinto, Marques, Martins (Lopez, 84), Diana Silva (Norton, 65), Jessica Silva (Pimenta, 85), Carlin Mendesh (Capet, 65).
Bench: Morais, Rute Costa, Monica Mendes, Rebelo, Weig, Regina Pereira.
Trainer: Francis Nettu.
Ukraine: Samson (Bondarchuk, 46), Podolskaya, Kovtun (Polyukhovych, 34), Andrukhiv (Romanenko, 46), Kitaeva (Petryk, 78), Pantsula, Shmatko (Basansky, 37), Ovdiychuk, Apanaschenko (k), Kozirenko (Kunina, 46), Tailor.
Bench: Sanina, Derkach, Kochnieva, Khavanskaya, Khimich.
Trainer: Natalia Zinchenko.
January 20. Torresh-Novash. Alves Vieira Stadium.
Photo by FFU