There was a draw of the Cup of Unbeaten in 2019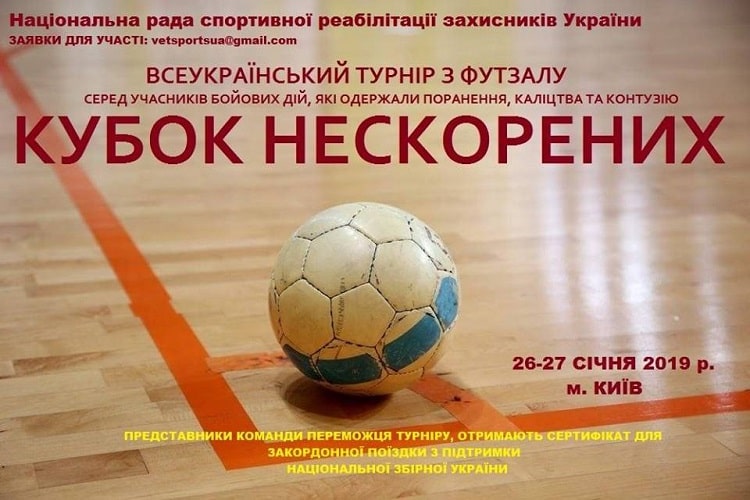 The draw of the all-Ukrainian futsal tournament "Cup of the Unconquered", which will take place on January 26-27 in Kyiv, took place today in the Football House.
This is a joint project of the National Council for Sports Rehabilitation of Defenders of Ukraine, FFU and AFU.
Draw results
Group A
The Kropyvnytskyi team
"Purple Hearts" (Kiev)
"Legion of anti-terrorist operation" (Kiev)
Group B
Volyn (Lutsk)
"Cherkasy Cossacks" (Cherkasy)
Poliska Sich (Rivne)
The matches of the qualifying tournament will take place on January 26 on the territory of NUOU. I. Chernyakhovsky. The match for the third place and the final will take place on January 27 on the territory of the Central Committee of the Armed Forces of Ukraine.