In the Slavutich will be held NTZ goalkeepers women's national teams of Ukraine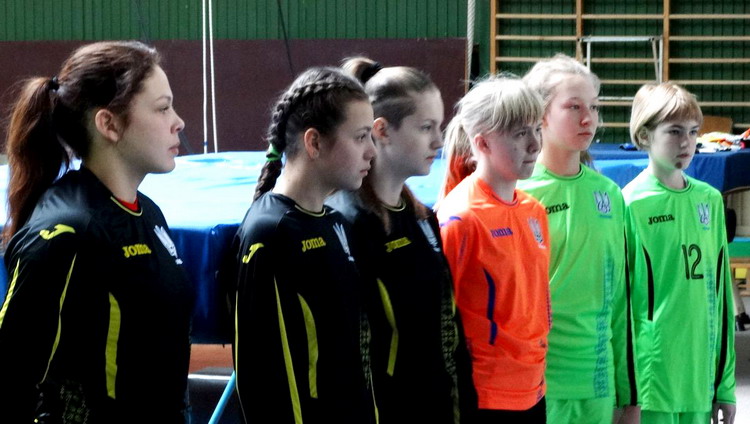 On February 1, the city of Slavutych of the Kiev region will begin training and training gathering goalkeepers of women's national teams of Ukraine.
The task of NTZ in the preparation of football players for the new game year will be a complex work, which will include physical training and improving technical and tactical skills.
At this stage of preparation, a challenge from the coach of goalkeepers of the national teams of Oleksandr Mytko was received by 16 football players, namely:
Darina Bondarchuk (Zhitlobud-2 Kharkiv), Anna-Maria Kryshchyshyn (Zhitlobud-2 Kharkiv), Maria Valchuk (Ladomir Volodymyr-Volynsky), Varvara Novikova (Ladomir Volodymyr-Volynsky), Anastasia Duka Lyceum "Kostopil), Margarita Lutsiuk (" Lyceum "Kostopol), Anastasia Klimova (without club), Kateryna Samson (without club), Veronica Stanchenko (HOVUFFKS Kharkiv), Elizabeth Shevchenko (DYUSh Voznesensk, Mykolaiv region) Marina Dudnik (VO DYUSSH Vinnytsia), Darya Kelushik (DYUSSH "Spartak" Mykolaiv), Oleksandra Susidskaya (SSYUSHOR "Yunost" Chernihiv), Valeria Timchenko ("Ukr-Niva" Berezanka, Mykolaiv region), Oksana Zagirna ("Carpathians" Lviv), Kateryna Boklach (Gorodenkivska school, Ivano-Frankivsk region).
The plans of the national team include two training sessions, which will alternate with work in the acrobatic hall and in the arena of the Olympian sports complex. The collections also have daily theoretical lessons.