The latest news from the national team camp: our national team has arrived in Lisbon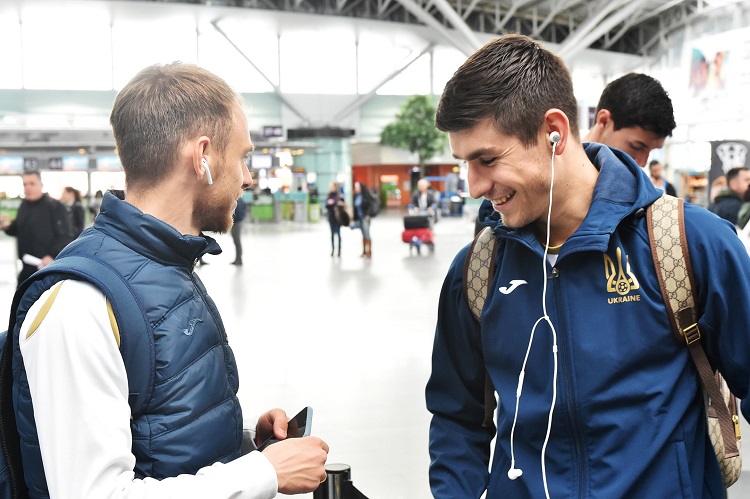 As expected, the flight took 4 hours 20 minutes. Portugal met with spring warmth (+ 17 ° C) and Ukrainian sincerity!
At the exit of the terminal, a team of our fellow countrymen in embroidered jackets and with blue and yellow flags waited for the team. They shouted loudly: "Ukraine! Ukraine!" - so the collections immediately felt as if they were at home.
Photo by Oleksandr Hlyvynskyi
The airport from Epic Sana took less than 15 minutes. Immediately after dinner, the boys went to rest. After a long flight, the work program is now exhausted. Everything will be tomorrow, the day before, both in theory and in practice.
Alexander Glyvinsky, press secretary of the national team of Ukraine
Photo by Pavlo Kubanov