Futsal Euro 2019 (U-19). The national team of Ukraine has started the main round of selection from a volitional victory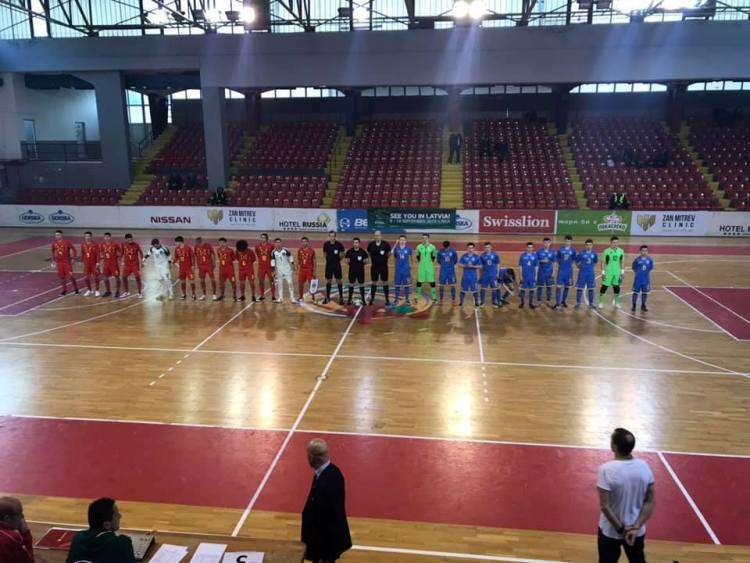 Vitali Odegov's wards have held the starting match of the qualifying tournament, which matches are played by Macedonian Skopje.
In the first round, our national team met the Belgian team on the field of IBC "Calais". Already in the fourth minute, the opponents opened the score, after which they held the advantage for a long time.
However, in the second half the situation on the floor changed. At first, Denis Blank of InBeva equalized, but soon the Belgians scored again. Only in the last minutes did the Ukrainians manage to turn the game around - Vladyslav Zavertany from Hurricane-2-KFV and Viva Cup representative Fedir Ovakimyan scored.
As a result, the blue and yellows have led the group and will now be preparing for tomorrow's meeting with Romanian peers.
The main selection round for Euro-2019 (U-19) futsal. Group 4
1 round
Ukraine — Belgium — 3: 2 (0: 1)
Goals: Blank (26), Zavertani (36), Ovakimyan (38) - Yachu (4), Bakiya (29).
Ukraine: Kozlov - Blank, Zavertany, Sorokin, Ovakimyan - Masevich, Senyuk, Negela, Nagorny, Litvinenko, Kvasniy, Guyvan.
Booked: Senyuk (28), Turned (28).
26.03 Macedonia - Romania 2: 7
2 round
27.03 17.00 Romania - Ukraine
27.03 19.30 Macedonia - Belgium
3 round
29.03 17.00 Belgium - Romania
29.03 19.30 Ukraine - Macedonia
As part of the main qualifying round for Euro 2019 (U-19), 28 teams are divided into seven quartets, the winners of which will be participants in the continental forum. They will join the national team of Latvia, which is the host of the final part of the European Championship, which will be held from 8 to 14 September.