Media attention! On April 13, the matches of the first BELANOV CUP draw will take place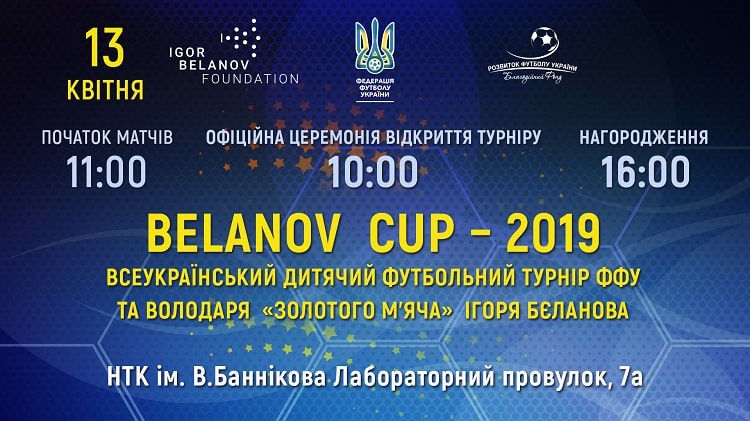 On Saturday, April 13 the joint project of the Football Federation of Ukraine and the Golden Ball winner Igor Belanov - the All-Ukrainian Children's Football Tournament BELANOV CUP-2019 will start.
The competition will be attended by 16 teams of 2010 players born in Kiev, Odessa, Khmelnitsky, Kharkiv, Sumy, Chernihiv, Brovary, Vyshgorod, Fastov and Mogilev-Podolsky.
"I would like to thank the FFU and personally the president of the organization Andriy Pavelko for paying attention to the glorious pages of the history of Ukrainian football. To me, this is extremely important, as important as any opportunity, to share experiences and inspire high achievements in the future of young players. I used to be the way they were and also dreamed of the highest football peaks. And my successful example shows that "Golden Ball" is an achievable dream, the main thing is to work on yourself, to love football and to overcome all obstacles, to go to your goal ", - said Igor Belanov, presenting a new football project.
The fights will take place in Kiev on the fields of NTC them. V. Bannikov. Opening of the tournament - at 10.00 in the conference room of the House of Football (3rd floor). Start of competitions - at 11.00.
The commencement ceremony of the winners and participants of the tournament begins - at 16.00.
We invite media representatives to cover the tournament.