Weekend for Ukrainian national football players: goals from Malinowski, Bolbat and Kovalenko and scoring by Moraes, Tsygankov and Kravets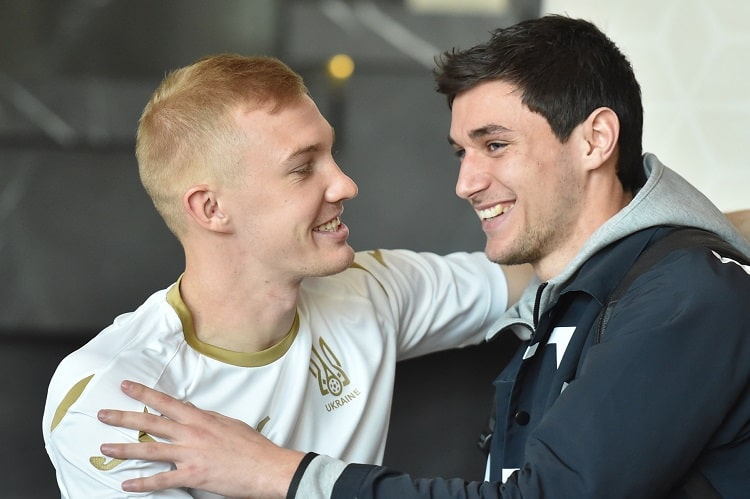 Last weekend for the players of the national team of Ukraine, whom Andriy Shevchenko invited to prepare for the start of the selection of UEFA EURO 2020 and included in the reserve list, seemed, as always, very rich.
On Friday, May 3, Genk Ruslan Malinovskyi took another confident step towards the championship in Belgium. Ukrainian midfielder defeats Antwerp on his own pitch (4: 0), and our player recorded a penalty shot.
On Saturday, May 4, the matches of the 27th round of the domestic Premier League took place. "Star" Alexander Karavaev conceded in Zaporozhye "Mariupol" (0: 1).
Dynamo couldn't beat Alexandria on their pitch - 1:1. Six players of the national team of Ukraine took part in the match in Kiev: Vitalii Mykolenko, Artem Shabanov, Vitalii Buyalskyi, Volodymyr Shepelyev, Mykola Shaparenko and Viktor Tsyhankov. On account of the latter - a productive transfer.
Shakhtar in Kharkiv left no stone unturned from Lviv, beating guests - 5:0. The goals scored by Andriy Shevchenko's wickets Viktor Kovalenko and Serhii Bolbat, on the account Junior Moraes - a goal pass. In addition to the performers mentioned, two other players from the country's main team took part in the meeting - Sergey Krivtsov and Mykola Matviyenko.
Already on Sunday, May 5, Gent Roman Bezus, Roman Yaremchuk and Igor Plastun gave way to one of the two leaders of the Belgian championship - Bruges (0: 1).
Jablonec suffered an unfortunate defeat in the first round of the decisive part of the Czech Championship Eduard Sobol. The Ukrainian team won the game with a score of 84-1 before the 0th minute of the away game with Victoria, but eventually lost - 1:2.
On Monday, May 6, in Turkish Super League "Kayserispor" scored by Artem Kravets was defeated by Trabzonspor away (2: 4), and our striker was the first in-season scoring.
In the penultimate round of the English Premier League another step to the championship title made "Manchester City" our Oleksandr Zinchenko in their squad. Ukrainian team beat Leicester City at home (1: 0).