Vadim Sviridenko: "FFU plays an important role in the issue of rehabilitation of ATO soldiers"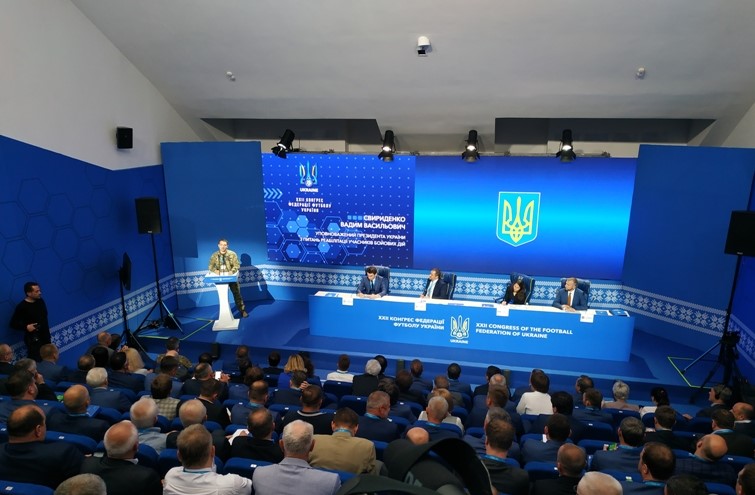 During the XXII FFU Congress, held in Zaporizhzhia, the Presidential Commissioner for Rehabilitation of the Participants of Military Action Vadim Sviridenko told about cooperation with the Football Federation of Ukraine:
- Together with the Football Federation of Ukraine we are working on a rehabilitation program for ATO soldiers, those who are injured. In 2014, the question arose as to how we could help our soldiers recover. The answer was on the surface - a sport that is important for this. As a serviceman who was wounded and rehabilitated in the United States, I personally witnessed this.
Returning to Ukraine, we began to move in this direction. Realizing that the guys need the help of professionals, we turned to different federations. When we started working with FFU, we achieved incredible results. The Football Federation acted as the organizer and provided great assistance in creating various tournaments. She has shown that she really cares about our military. Football gave us the opportunity to help each other, to communicate, because communication itself is one of the factors of recovery for the military after injuries. The reaction was incredible. The guys started asking when the next tournaments would be. Six teams from different regions took part in the first Undefeated Cup, now we have a tournament for 40 teams.
I am confident that we will continue to move in this direction as productively as we do today. After all, it is important for boys not only to play football. Thanks to FFU, they can communicate, even just get to football - at the match of the national team of Ukraine, Ukrainian clubs ...