Ukraine's Deflympic National Football Team has become European Champion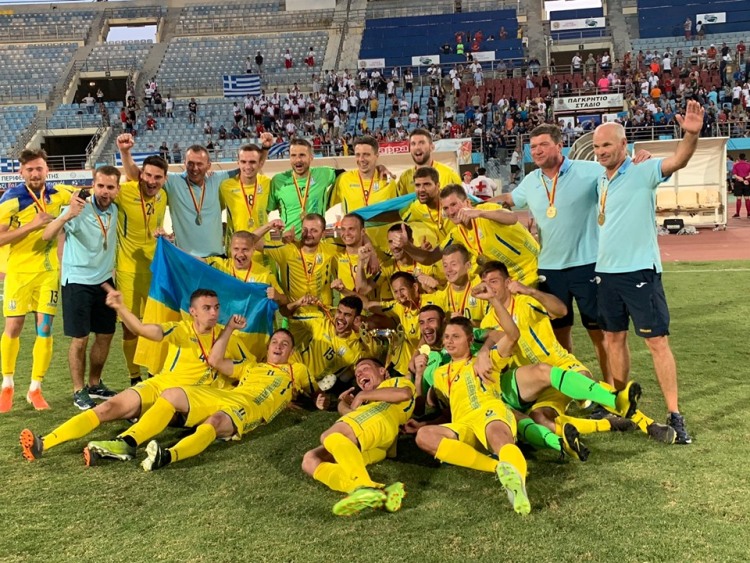 The Ukrainian national team of athletes with hearing impairments won gold medals at the Continental Championships held in Greek Heraklion 2-June 15.
The tournament was attended by 16 teams, which were divided into four groups. The Ukrainians became the first in their quartet, once again defeating England (3: 1), France (2: 0) and Sweden (2: 0). Russia (2: 1) and Ireland (1: 0) went through the blue and yellow in the playoffs, and beat Germany (2: 0) in the final match. The hosts - the Greeks - became the bronze medal winners.
It should be noted that Ukraine's deflympic team won the European Championship for the first time.