Women's Team Championship: Major League Tournament Calendar Draw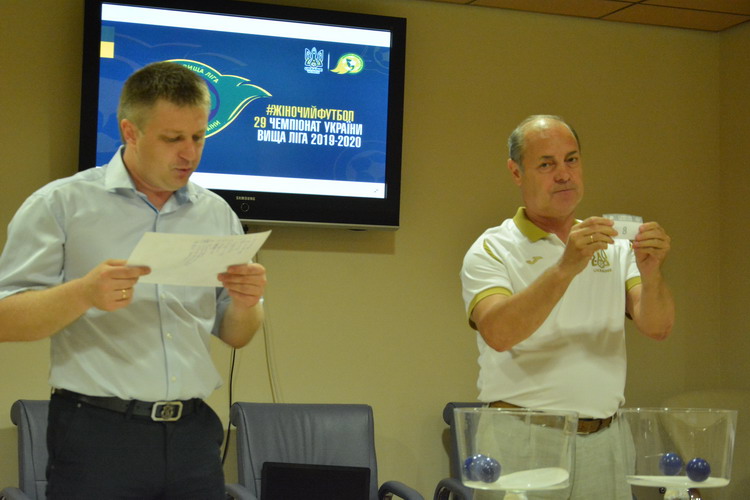 A draw took place at the Football House today calendar of the championship of Ukraine among women's high-league teams of the 2019 season/ 2020.
On the eve of the draw, the management of FC "Lviv" sent a letter about the removal of the women's soccer team from the major league competitions. So, not 12 but 11 teams will perform in the tournament. The 29th medicine championship will start on July 20, 2019. The winner will receive a ticket to the Women's Champions League.
Photo by Andrii Mayorov
In the 1st round will meet:
VO DYUSSh (Vinnytsia) - "Sunrise" (Stara Mayachka, Kherson region);
Ladomir (Volodymyr-Volynsky, Volyn Region) - Family-Lyceum (Kostopil, Rivne Region);
Zhitlobud-2 (Kharkiv) - Zhitlobud-1 (Kharkiv);
Zlagoda-Dnipro-1 (Dnipro) - Unity-SHVSM (Pliski, Chernihiv region);
Mariupolchanka (Mariupol, Donetsk region) - Yatran-Berestivets (Cherkasy region).
Another participant, the Panthers (Uman, Cherkasy region), will have a rest in the 1st round.
The final playing days will be approved after the calendar has been agreed with all major league clubs.