Ukrainian teams became the winners of the European Championship among higher education institutions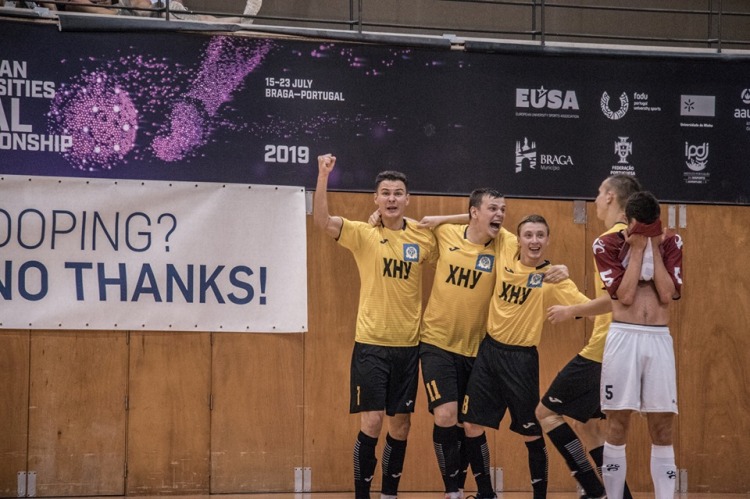 Portugal hosts the European University Futsal Championship, with three Ukrainian teams taking part.
As a result of competitions blue-yellow won two sets of medals. Yes, the men's team of KhNU them. Karazina became the silver medalist, losing to the Spaniards at the University of Málaga (1: 5).
Women's National Team Drahomanov won bronze medals. After defeating the Spanish at Murcia University (2: 4) in the semifinals, the Croatian team defeated the Croatian at Zagreb University (6: 5) in the third place match.
Also in the competition were active champions of Ukraine from NU "Lviv Polytechnic", who took ninth place in the men's tournament.
At the Student World Championship ...