Andrei Gusin Memory Tournament: Children's Team Matches, Veterans' Master Class and Honors for the Father of the Football Player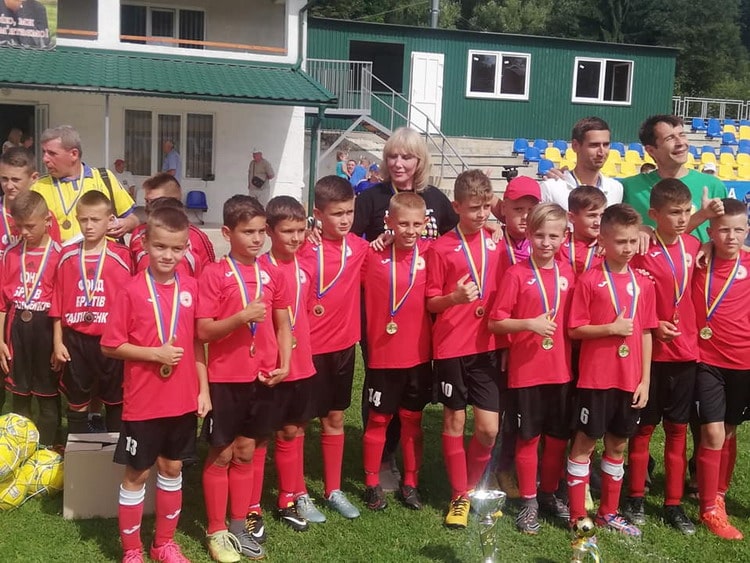 In the city of Putyla of Chernivtsi region the sixth drug tournament was held dedicated to the memory of the famous Ukrainian footballer Andriy Gusin.
In the first semifinal match between the teams Bukovina and Putila, game time ended with a draw - 1: 1, and the home team were stronger in the series of post-match penalties. In the second semifinal, Sparta beat Chernivtsi team Novoselytsia 2-0.
In the final match the young players of Chernivtsi "Sparta" won over FC "Putila" - 4: 1.
Photo by duflu.org.ua
The tournament was decorated with a match between the national team of veterans of Ukraine and veterans of FC "Bukovyna", which ended with a score of 3: 1 in favor of the blue and yellows.
UAF President Andrei Gusin's father, Leonid Gusin, received the award from the President of the Ukrainian Football Association, member of the UEFA Executive Committee Andriy Pavelko. Also, thanks were received from the UAF for the individuals who made a great contribution to the organization of the tournament of memory of a prominent Ukrainian footballer.
Photo by duflu.org.ua
Today, September 17 you ...
On Saturday, April 7 at the stadium ...