Weekend for Ukrainian national football players: Marlos and Yaremchuk goals, return to Yarmolenko field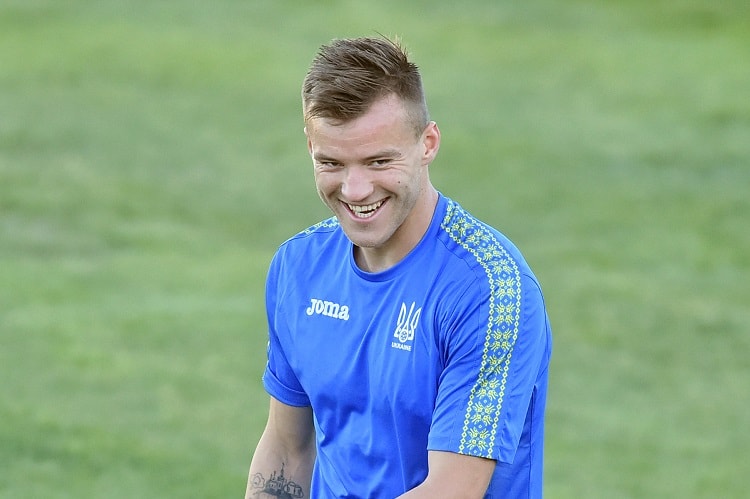 The next football weekend has ended, with the players summoned Andriy Shevchenko to the ranks of the national team of Ukraine at September matches.
In the 2nd round of the English Premier League "West Ham" Andrii Yarmolenko away played a draw with Brighton (1:1). The Ukrainian legionary appeared on the field after 77 minutes and helped his team earn the first point in the championship. Andrew got a practice game in the official match for the first time since October last year when he was injured.
In turn Oleksandr Zinchenko showed real courage in the home match of his Manchester City against Tottenham. The Ukrainian footballer is remembered for his actions in the attack and the fact that he played a full match, despite the injury. As a result, the townspeople shared their points with the Londoners - 2:2.
In the next round of the domestic Favbet League, Shakhtar Donetsk continued their series of victories by defeating Lviv at the away game (2:0). Seven national team players played in the Orange-Blacks: Andrii Pyatov, Serhii Bolbat, Serhii Kryvtsov, Mykola Matviyenko (yellow card, pass), Taras Stepanenko played for the miners in this match. (yellow card), Marlos (Goal), Junior Moraes.
Four players of the national team of Ukraine took part in the next round of the championship of Belgium. Eduard Sobol, played a full match for Bruges against Eipen (0:0), and the Ghent Ukrainian trio helped their team defeat Ostend (2:0). Roman Yaremchuk came in the starting line-up, scored the sixth goal of the season and was replaced by 82 minutes. Ihor Plastun, played a full match as well Roman Bezus appeared on the field after 63 minutes.