Today the Futsal youth team of Ukraine starts at the Montaigu Futsal Cup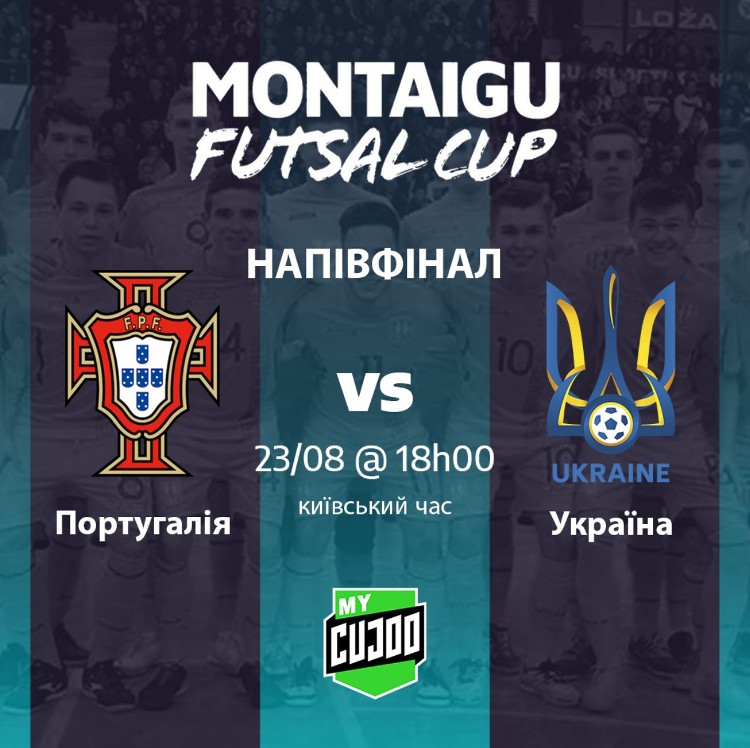 In preparation for Euro-2019, Vitaliy Odegov's team will take part in the international Montaigu Futsal Cup tournament, which will take place in France from 23 to 24 August.
On the first day of the tournament Ukrainian boys will play with their Portuguese peers. The meeting will take place today, August 23 (beginning - at 18.00). The live broadcast of the match can be viewed at link.
The next day, the Ukrainians will play in the finals or in a duel for third place. Their rival will decide on the outcome of the confrontation in the pair France - Spain.
As previously reported, the head coach of the blue and yellow Vitaly Odegov summoned 14 players to the Montaigu Futsal Cup.
The coach of the youth national team of Ukraine noted that the week ahead of Euro-2019 (U-19) the team is scheduled for a weekly gathering. The final part of the European Championships will take place on September 8-14 in Latvian Riga. As a result draw Ukrainians are in Group B, where they will meet with Croatia, Spain and Holland. We add that Portugal, with which our team will play in the Montaigu Futsal Cup, will also compete at the European Championships.
Recall that at the end of March The main selection round matches have ended to continental primacy. One of the group winners became the youth team of Ukraine, which finished above Belgium, Romania and Macedonia.