National team of Ukraine gathered at its Hilton residence - Hilton Hotel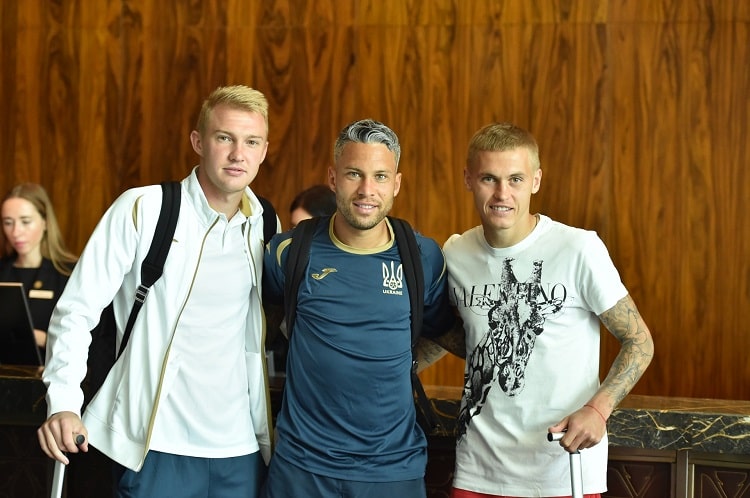 Today, the gathering of our national team began in Kyiv.
Already in the morning, the players began to come to their capital residence at the September meeting - the Hilton Hotel. One of the first to arrive was the player of the Italian Atalanta Ruslan Malinowski. The Serie A debutante arrived in Kyiv in the morning and immediately went to the hotel - setting up for an important selection match requires organization.
Photo by Pavlo Kubanov
As predicted by the work schedule, most of the players arrived at the camp of the country's main team at noon. At 13.00, the boys gathered at their premises for lunch. The first meal could not do without the traditional Ukrainian borsch - there are many legionnaires in the national team who are missing this national dish abroad.
Photo by Pavlo Kubanov
After lunch, the players went to rest. Tonight, they will have an open training session at the Olympic NSC, which will begin at 18.00pm. The players are looking forward to meeting the fans who always charge for maximum results. Before the start of the session, national team head coach Andriy Shevchenko will meet with representatives of the mass media in the conference room of the arena (the beginning of the meeting is at 17.20).
Oleksandr Hlyvynskyi, press attaché of the national team of Ukraine