September 9: Open training and other events at the Dnipro-Arena in the run-up to the Ukraine-Nigeria friendly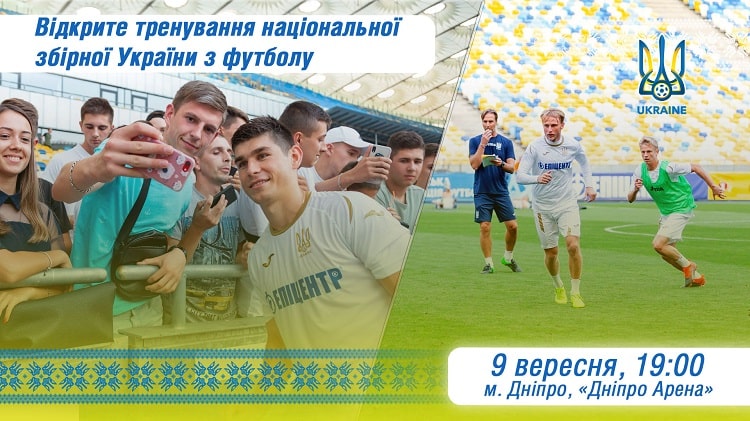 On the eve of the friendly match against the Nigerian team, which will take place on September 10 (beginning at 21.30 pm), the national team of Ukraine will hold an open training for the media and fans at the Dnipro-Arena stadium in Dnipro.
Beginning of the class - September 9 at 19.00. Passage for spectators at the stadium stands will open from 18.30pm. Also, a press conference of the head coach of the national team of Ukraine Andriy Shevchenko will take place on this day, which will start at 18.30.
At 17.00 pm, Nigerian Head Coach Gernot Rohr will start communicating with the media, and Nigeria national team training will begin at 17.30:XNUMX pm.
Accreditation will be given to journalists on September 9 during pre-match media activities at the Dnipro-Arena stadium, as well as on the day of the match at the entrance to the media from Kherson Street starting at 18.45.
Contacts: +380 97 294 25 40, [Email protected]