News from the national team camp: the team arrived in Vilnius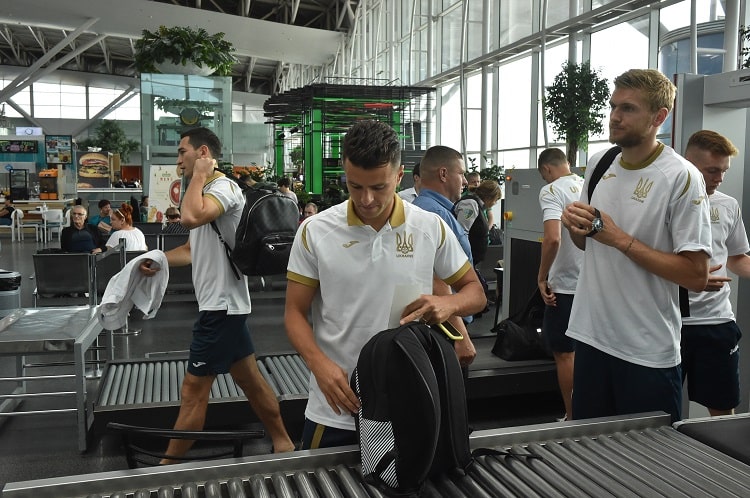 24 players, coaching staff, national team staff and UAF representatives, led by association president Andriy Pavel, departed Kiev at 18.20.
As expected, the flight lasted 1 hour 15 minutes. During a short flight Taras Stepanenko read a few pages of an interesting book over coffee, Ruslan Malinovsky managed to work on a computer, and Yevgeny Konoplyanka and Mykola Matvienko played several parties in backgammon.
Photo by Pavlo Kubanov
Quickly passing the passport control and receiving the luggage, the collectors boarded the bus, which brought them to the location.
The Grand Resort Resort is located in a quiet, peaceful setting amongst the scenic scenery. So nothing will distract the blue and yellow from setting up the game.
Photo by Pavlo Kubanov
The airport from the hotel took 20 minutes. Team tomorrow is a pre-game day.
Oleksandr Hlyvynskyi, press attaché of the national team of Ukraine