The meeting of ancient friends and football legends of the two countries took place at the Embassy of Ukraine in Lithuania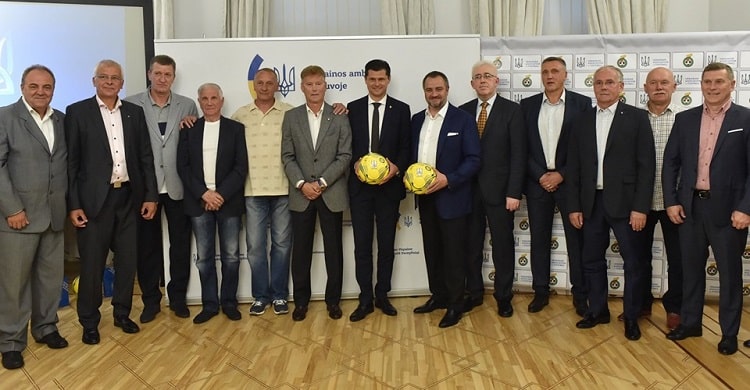 Yesterday evening there was a reception organized by the Ambassador Extraordinary and Plenipotentiary of Ukraine to the Republic of Lithuania Volodymyr Yatsenkovsky, with the participation of representatives of the Ukrainian Football Association, Lithuanian Football Federation, Lithuanian football veterans, Ukrainian legends Andrei Biba and Leonid Buriak.
Photo of UAF press service
"Friendly relations between our two countries have been ruling for a very long time. And this is a wonderful and always relevant opportunity to remember vivid pages from the past together. In particular - to remember the common football history and to turn over the chronicle of the national teams of Ukraine and Lithuania, which was presented at the embassy in the framework of a photo exhibition organized with the participation of the UAF, which will be supplemented by a new match today, "- said UAF President Andriy Pavelko.
Photo of UAF press service
The parties have agreed to hold two friendly matches between the veterans of Ukraine and Lithuania, and these events could be another argument for UEFA in favor of organizing the European Football Legends Championship.
Photo of UAF press service