U-19: In the second sparring the Ukrainian national team lost to the Romanians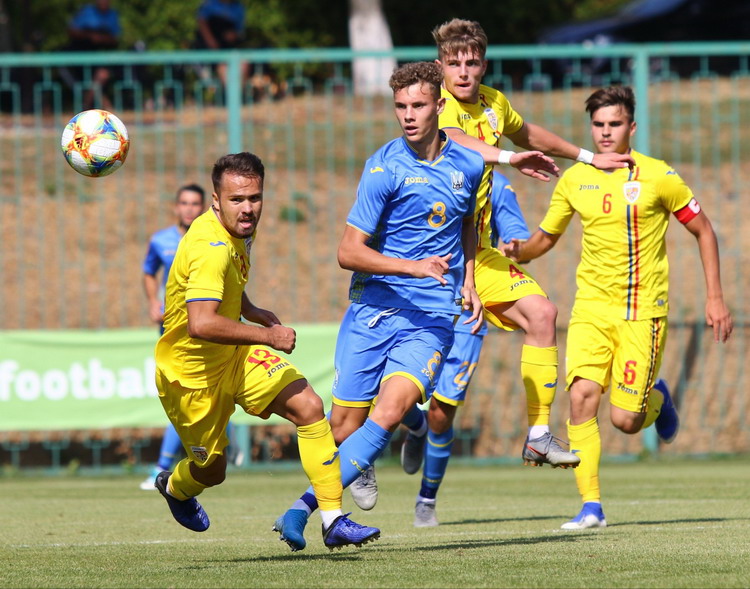 Having played two control duels with the Romanian national team, Oleg Kuznetsov's team completed a home training camp.

Today, the youth national team of Ukraine U-19 (footballers not older than 2001) in preparation for qualifying for the European Championship held a second sparring match with Romanian peers. We will remind that the first meeting of these rivals on September 6 ended in a draw - 2: 2.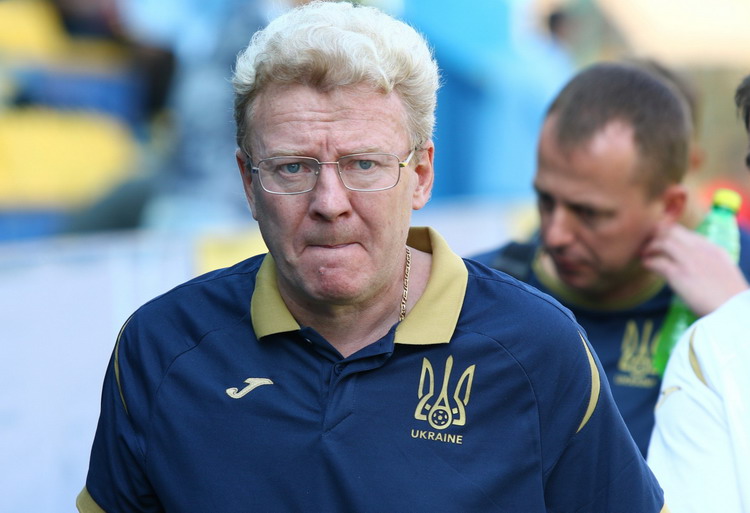 Photo by Alexander Prikhodko
By the middle of the first half there was a roughly even game, and then the Ukrainians still forced the opponent to defend more. Stanislav Biblyk could have scored twice, but the attacker was a little unlucky. However, in the sixth minute of the second half, the advantage of the blue-yellows was embodied in the goal. Maxim Girny scored an accurate shot. But soon the opponent restored balance in the score. Moreover, under the curtain of the match, the Romanians managed to hit the gates of the national team of Ukraine twice more. In the end - 1: 3.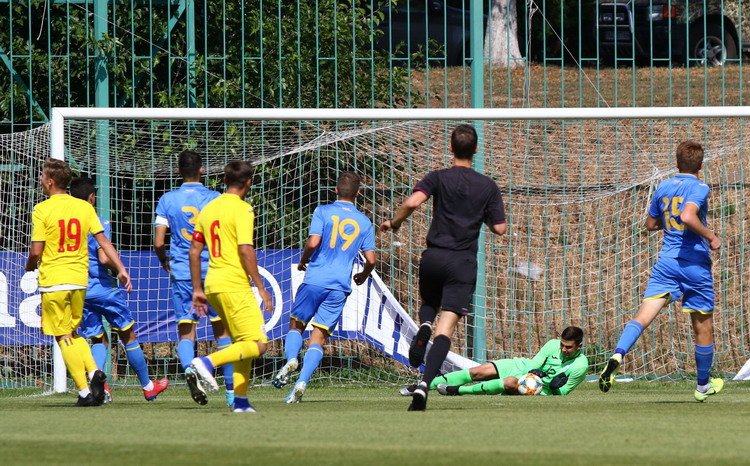 Photo by Alexander Prikhodko
Tovaryski match
Ukraїon (U-19) - RoomуніI (U-19) - 1: 30:0)
Goals: Mountain (51) - (57), (85) (90 + 3, from the penalty spot).
Ukraine: Morgun, Snisar (Yarosh, 60), Hondak (Yakuba, 67), Drambaev (Mudryk, 60), Aussi, Mikhailenko (Gurov, 46), Hudzinsky, Batagov, Shulyanskiy (Nadolsky, 46), Dukhota (Voloshin, 60), The Bible (Hirny, 46).
We will remind that this gathering was one of stages of preparation for qualification of Euro-2020 (U-19), matches of which Oleg Kuznetsov's team held November 13, 16, and 19. The rivals of the Ukrainians in the fight for the tickets to the elite round of competitions will be national teams of Sweden, Slovenia and Estonia.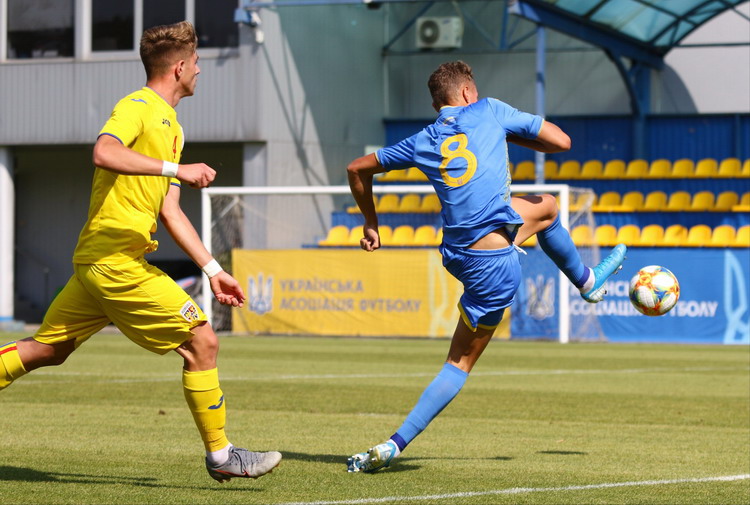 Photo by Alexander Prikhodko